You won't find a more enlightening — and inspirational — environment than the Virginia Museum of Fine Arts! Bring the whole family to one of our renowned workshops or events for an enriching experience that is fun for every age and interest.
Youth and Family Studio Programs at VMFA are generously supported by R.E.B. Foundation.
June – Aug 2020 Classes & Programs
Summer class registration begins April 13 for current VMFA members and April 20 for non-members.
Scheduling Updates Related to COVID-19
VMFA's public classes, programs, events, performances, and tours have been canceled through April 30, 2020. For classes and programs, there will be no rescheduling or make-up sessions; however, students and participants will receive prorated refunds. While VMFA is still planning to hold summer classes and programs, the museum will continue to monitor the situation and may extend the cancellation period for summer activities. If COVID-19 developments require further cancellations, all registered students will be refunded.
Learn about our response to COVID-19 here.
Family Studio Programs & Events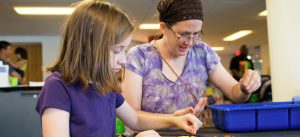 Recommended for ages 5 – 12; children must be accompanied by an adult.
Select Fridays, 5 – 7 pm
Art Education Center
$25 per child/adult pair (VMFA members $20)
Enrollment limit: 12 children, unless otherwise noted*
Note: separate registration is not required for parent/guardian of child enrolled in this program
Registration for 2019 fall classes opens August 5 for VMFA members and August 12 for non-members.
---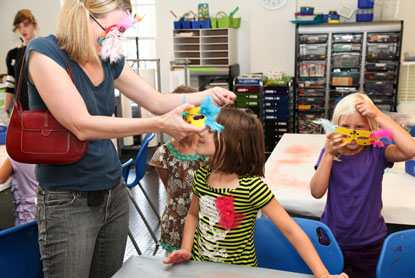 [F10] Art of Nature
Fri, Apr 17, 5–7 pm | Art Education Center
Celeste Johnston
Recommended for children ages 5–12, accompanied by an adult | Use objects found in nature, like twigs, leaves, and flowers, to craft unique art objects from pencil holders to naturescapes.
$25 per child/adult pair (VMFA members $20)

---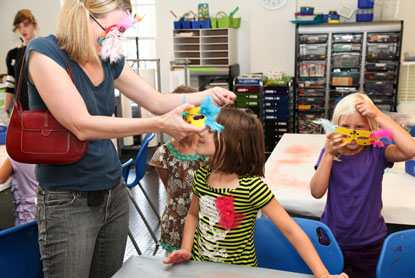 [F11] Made for Mom
Fri, May 8, 5–7 pm | Art Education Center
Alex Parrish

Recommended for children ages 5–12, accompanied by an adult | Make anything from lasting jewelry to mother-child pairs of woodland animal figurines using colorful polymer clay. This is a great opportunity for moms to spend time with their children, or for father igures to give a mom a night off and surprise her with handmade gifts!
$25 per child/adult pair (VMFA members $20)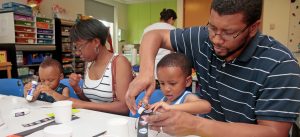 All ages; children under 13 must be accompanied by an adult
First Sundays, 1 – 4 pm
Art Education Center
Free. No registration required.
Make Open Studio Sundays a part of your family's monthly routine! Visit the Art Education Center anytime between 1 pm and 4 pm to participate in an art activity inspired by an object from the VMFA collection. A new art activity, led by VMFA Youth Studio Staff and volunteers, is offered every month. Select months will feature additional activities and events.
Note: For groups of eight children or more, please email youthstudio@vmfa.museum
Upcoming Dates:
Jan 5, Feb 2, Mar 1, Apr 5, May 3, Jun 7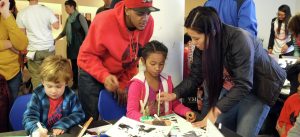 Bring the entire family and discover the richness of cultures from around the world, the science behind art making, and the stories of the artists and their art. Become an artist for the day while exploring traditional art objects, art activities, and performances and entertainment related to VMFA's collection and special exhibitions. Activities are recommended for children ages 3–12. Children must be accompanied by an adult. All ages welcome.
Free. No tickets required.
Learn more!
Save the Date!
For questions about Family Day events, please contact natalie.feister@vmfa.museum.