Registration Information
Registration for fall 2021 programs begins at 9am on August 9 for current VMFA members and August 16 for non-members.
Browse the Fall 2021 Classes and Programs Catalog
Learn about our response to COVID-19 here
You won't find a more enlightening — and inspirational — environment than the Virginia Museum of Fine Arts! Bring the whole family to one of our renowned workshops or events for an enriching experience that is fun for every age and interest.
Youth and Family Studio Programs at VMFA are generously supported by R.E.B. Foundation.
Family Studio Programs & Events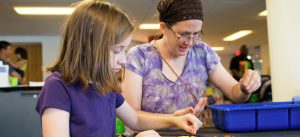 Recommended for ages 5 – 12; children must be accompanied by an adult.
Select Fridays, 5 – 7 pm
Art Education Center | Studio 2
$30 per child/adult pair (VMFA members $25)
Enrollment TBD*
Note: separate registration is not required for parent/guardian of child enrolled in this program
---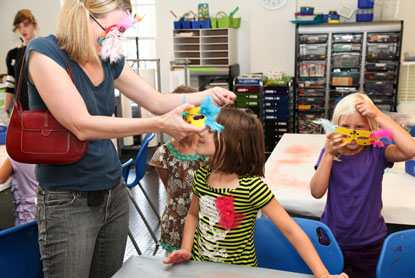 [F3] Embroidery for Beginners
Fri, Nov 12, 5–7 pm | Art Education Center, Studio 2
MARY SWEZEY
Recommended for children ages 5–12, accompanied by an adult | This introduction to hand embroidery will provide everything needed to get started, from supply kits you can take home to expert instruction on setting up and using basic stitches and knots.
$25 per child/adult pair (VMFA members $20)

---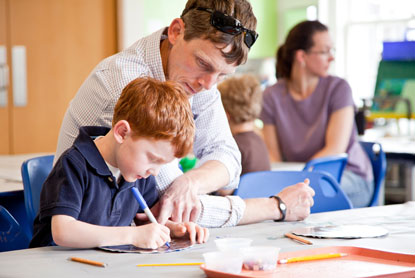 [F4] Gingerbread Houses
Fri, Dec 17, 5 - 7 pm| Art Education Center, Studio 2
VMFA STAFF

Recommended for children ages 5–12, accompanied by an adult | Build a beautiful - and delectable - architectural structure out of gingerbread, royal icing, and a buffet of colorful candies.
Note: This class may not be suitable for individuals with food allergies. Email questions to youthstudio@vmfa.museum.
$25 per child/adult pair (VMFA members $20)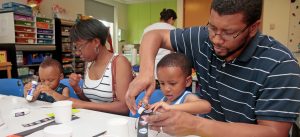 All ages; children under 13 must be accompanied by an adult
First Sundays, 1 – 4 pm
Art Education Center
Free. No registration required.
Make Open Studio Sundays a part of your family's monthly routine! Visit the Art Education Center anytime between 1 pm and 4 pm to participate in an art activity inspired by an object from the VMFA collection. A new art activity, led by VMFA Youth Studio Staff and volunteers, is offered every month. Select months will feature additional activities and events.
Note: For groups of eight children or more, please email youthstudio@vmfa.museum
Please note that programs are subject to change based on conditions related to COVID-19. Select months may offer alternate options such as Take-and-Make or Grab-and-Go projects.
Upcoming Dates:
Jun 6, Jul 4, Aug 1**
**Please note, Aug 1 will be VMFA's Celebrate African and African American Art: Music & Tradition Family Day event. This family event is free; no tickets or reservations required.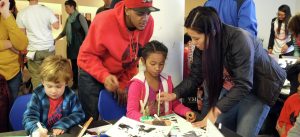 Bring the entire family and discover the richness of cultures from around the world, the science behind art making, and the stories of the artists and their art. Become an artist for the day while exploring traditional art objects, art activities, and performances and entertainment related to VMFA's collection and special exhibitions. Activities are recommended for children ages 3–12. Children must be accompanied by an adult. All ages welcome.
Free. No tickets required.
Learn more!
For questions about Family Day events, please contact natalie.feister@vmfa.museum.