A Note Regarding COVID-19:
VMFA is mindful of how closings and cancellations as a result of COVID-19 (coronavirus) affect your membership experience. While it may not be possible to reschedule all the programs impacted by the museum's closure, every effort will be made to deliver the same level of engagement you have come to expect as a VMFA member. We will continue to provide updates and details here and in emails sent to our members.
Member Opportunities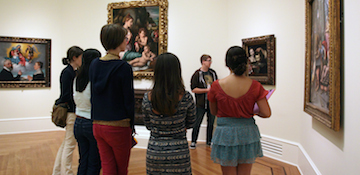 Members receive free admission to all ticketed exhibitions. Browse exhibitions at the museum and upcoming exhibitions.
Reserve Free Tickets
As a member enjoy discounts and free access to many of our classes, programs, and events such as our VMFA Circle Lecture Series.
Upcoming Events
Travel the world and enjoy VMFA's art-focused itineraries. Exclusive travel opportunities are a benefit of VMFA membership.
Upcoming Tours
All membership levels include:
Choose your experience: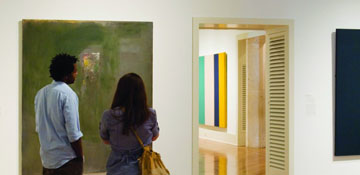 Enjoy world-class art and
exclusive museum discounts.

Free admission to every exhibition
VMFA Magazine
Museum discounts + free parking
Expand your impact
and become a pillar of
the VMFA community.
Opening night receptions
Private Tours
Entertaining privileges + concierge service