Jan – May 2020 Classes & Programs
Fall class Registration begins November 11 for current VMFA members and November 18 for non-members.
Museum Programs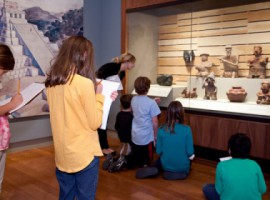 Pre-K–12 Educational Resources
VMFA is excited to announce the launch of a new Educational Resources website! Completely redesigned and organized for ease of use! Resources include pre and post visit guides, gallery activities, lesson plans, artist videos and more!
For Your Visit
For Your Classroom
Browse All