Registration Information
Registration for summer 2021 programs begins April 12 for current VMFA members and April 19 for non-members.
Browse the Summer 2021 Classes and Programs Catalog
Learn about our response to COVID-19 here
Expand your creativity and artistic awareness, build your own portfolio for college, or simply spend time with peers and professional artists through these studio classes related to VMFA's world-renowned collection. Enrollment is limited in order to provide individual instruction and accommodations for teenagers of all skill levels. Register online or by phone 804.340.1405.
View Program Guidelines
Teen Studio Programs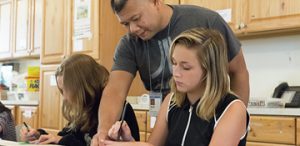 Wednesdays (3-session classes)
5 – 7 pm
Pauley Center
Enrollment limit varies per class
$70 (VMFA Members $60)
Focus on your favorite style, medium, or technique in one or all of these innovative classes. Designed for teens in middle or high school, these classs help students grow creatively, explore self-expression, and develop works for a college portfolio.
View Program Guidelines
---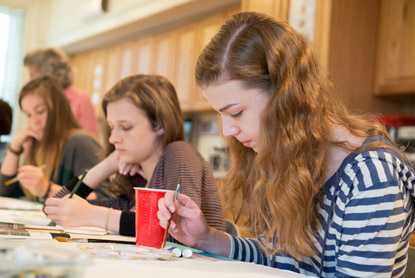 [TE8] Digital: Animation
Wed, Apr 14, 21, 28 5 --7 PM ( 3 sessions)| Pauley Center, Computer Lab
AHN DO

Ages 13–17 | Be introduced to the history, methodology, and digital tools necessary in making animation. Learn how to animate through exploratory exercises using simple shapes, texts, and images from the museum's collection. Students are encouraged (but not required) to bring their own flash drive to save their work.

$70 (VMFA members $60)
---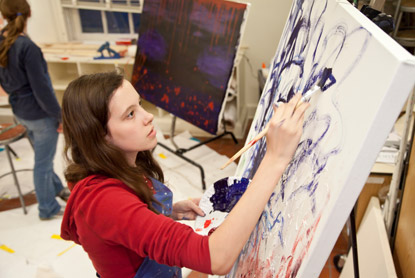 [TE9] Painting: Impressionism
Wed, May 5, 5–7 pm (1 sessions) | Art Educational Center, Studio 1
KENDRA WADSWORTH
Learn impressionist painting techniques to depict your own vivid landscape that captures a fleeting moment in time. If weather permits, enjoy painting en plain air, outside in the Sculpture Garden.
$30 (VMFA members $25)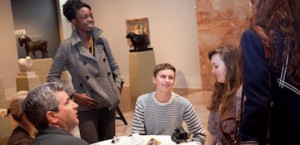 Select Fridays
5 – 7 pm
Art Education Center, Studio 1
$12 (VMFA members $10)
Enrollment Limit: 16
Explore the galleries and boost drawing skills associated with different art movements, styles, and cultures. Designed for teens in middle or high school, monthly sessions include demos, art talks, and independent instruction to accommodate both beginning and accomplished artists.
View Program Guidelines
---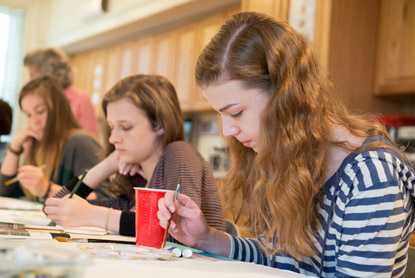 [TD8] Drawing: Mixed Media
Fri, Apr 16, 5–7 pm | Art Education Center, Studio 1
RACHEL DEUTCH

Ages 13–17 | Use both traditional and non-traditional drawing media to make artwork that spans outside the box. Explore how combining different materials can add variety and dimension to your work. Supplies are provided but students are welcome to bring their own sketchbook.
$12 (VMFA members $10)
---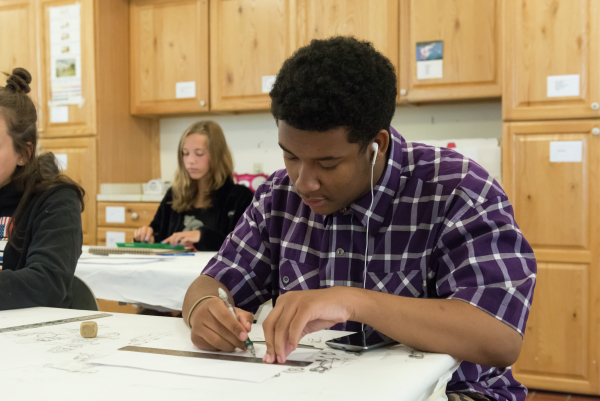 [TD9] Drawing: Architecture in RVA
Fri, May 21, 5–7 pm | Art Education Center, Studio 1
Rachel Deutch

Ages 13–17 | Draw inspiration from your city! Use perspective to realistically depict buildings and architectural structures in Richmond's museum district.
$12 (VMFA members $10)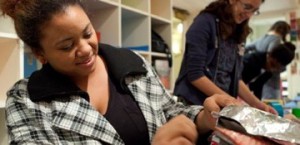 Times differ per workshop (1–2 sessions)
Art Education Center or Pauley Center
Fees differ per workshop
Each of these innovative workshops focuses on a unique art movement, culture, and medium associated with the VMFA collection. Teenagers benefit from learning new techniques and using a variety of professional tools and materials.
View Program Guidelines
---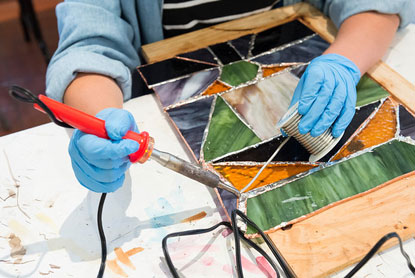 [TS8] Studio Arts: Teen Take Over
Sat, Apr 17, 11 am– 4:30 pm | Pauley Center, Studio B
LINDSAY STEELE

Ages 13 – 17 | An expert art instructor is available to help bring their ideas to life. Come to the studio ready to work and take advantage of quality tools and materials including canvases and paints to needles and thread. Students should bring a bagged lunch or hearty snack to have during their break. No peanut products.
$40 (VMFA members $30)
---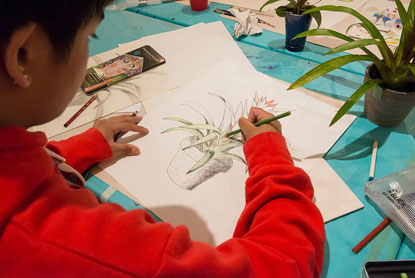 [TS9] Drawing: Botanicals for Beginners
Sat, May 1, 1-- 4 pm | Pauley Center, Studio A
CELESTE JOHNSTON

Ages 13–17 | Led by a certified botanical artist, discover how the masters used botanical objects in their own work. Learn fundamental techniques for this formal style of art to depict your own plants and flowers.

$30 (VMFA members $25)