Expand your creativity and artistic awareness, build your own portfolio for college, or simply spend time with peers and professional artists through these studio classes related to VMFA's world-renowned collection. Enrollment is limited in order to provide individual instruction and accommodations for teenagers of all skill levels. Register online or by phone 804.340.1405.
View Program Guidelines
Scheduling Updates Related to COVID-19
For the remainder of the summer, all in-person Early Childhood programs, Kids camps, Teen camps, and Adult Studio School classes are canceled.
Summer Art History classes will be offered online.
As soon as we have determined when registration can begin, we will notify you of the revised dates. All updates and notifications will be emailed, posted on social media, or posted here on the website.
We can't wait to see you in person at VMFA or virtually!
Learn about our response to COVID-19 here.
Teen Studio Programs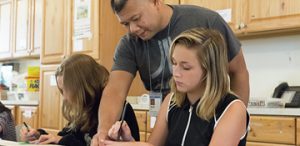 Wednesdays (3-session classes)
5 – 7 pm
Pauley Center
Enrollment limit varies per class
$70 (VMFA Members $60)
Focus on your favorite style, medium, or technique in one or all of these innovative classes. Designed for teens in middle or high school, these classs help students grow creatively, explore self-expression, and develop works for a college portfolio.
View Program Guidelines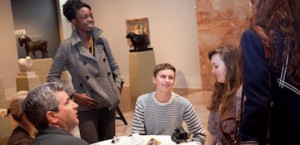 Select Fridays
5 – 7 pm
Art Education Center, Studio 1
$12 (VMFA members $10)
Enrollment Limit: 16
Explore the galleries and boost drawing skills associated with different art movements, styles, and cultures. Designed for teens in middle or high school, monthly sessions include demos, art talks, and independent instruction to accommodate both beginning and accomplished artists.
View Program Guidelines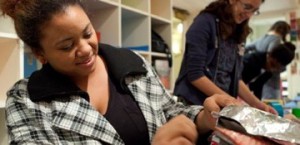 1–4 pm (1–2 sessions)
Art Education Center or Pauley Center
Fees differ per workshop
Each of these innovative workshops focuses on a unique art movement, culture, and medium associated with the VMFA collection. Teenagers benefit from learning new techniques and using a variety of professional tools and materials.
View Program Guidelines