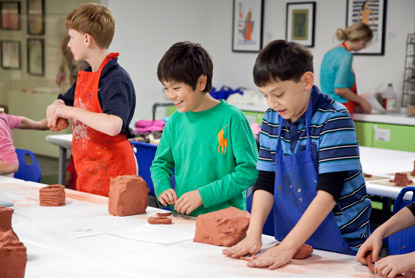 Five-day camps
Jun 28 – Aug 20, 2021
Mon – Fri, 9 am – noon or 1 – 4 pm
Meet in the MWV Art Education Center
$150 per camp (VMFA members $130)
Experience adventures in art, culture, and creativity in VMFA's studios and galleries! Art camps are carefully tailored to your child's specific age group and taught by professional artists and educators. Each camp provides access to quality supplies and a world-renowned art collection, inspiring young artists to create, learn, grow, imagine, and have fun!
Download Program Guidelines & Forms
Note: Upon registration, VMFA will send a confirmation to the email address you use in your registration. Please review the information carefully as it provides further details about the program and the student emergency form, which should be submitted on the first day of camp. It is important that caregivers understand all rules, policies, and procedures including drop-off and pick-up procedures, food regulations, studio conduct, and VMFA's cancellation policy.
Connect-a-Camp: For students enrolled in both morning and afternoon youth camps, this program provides supervised activities such as drawing in the galleries and playing games as well as supervision during lunch. Students are required to bring bagged lunches from home.
Browse the Summer 2021 Classes and Programs Catalog
Learn about our response to COVID-19 here
---
Class Schedule
---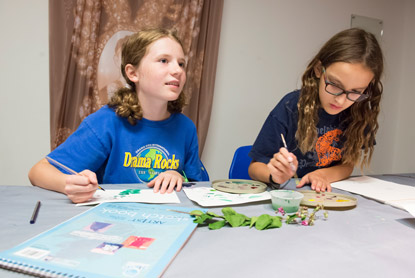 [C32] Painting with Style
Mon–Fri, Aug 9–13, 9 am–noon | Art Education Center, Studio 1
Tiffany Glass Ferreira

Ages 10–12 | Appreciate artistic styles from Impressionism to Expressionism! Use a range of quality paints, mediums, and techniques to create realistic still lifes, picturesque landscapes, and abstract images.
$150 (VMFA members $130)
---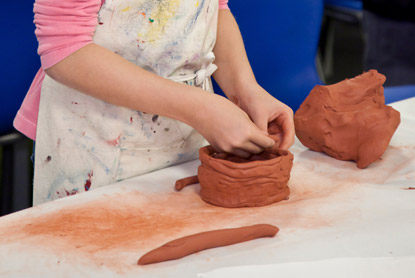 [C35] Art & Expression
Mon–Fri, Aug 9-13, 1–4 pm | Art Education Center, Studio 1
Lindsay Steele
Ages 10–12 | With a focus on mixed-media and fiber arts, let your voice be heard by creating expressive works of art that tell a story or make a statement. Enjoy experimenting with a broad range of materials and found objects through your artist process.

$150 (VMFA members $130)
---
[C40] Sew Creative
Mon–Fri, Aug 16–20, 1–4 pm | Art Education Center, Studio 1
Sarah Brown
Ages 10–12 | Learn how to use a sewing machine to create one-of-a-kind sewn projects, from pillows with popular prints to terrific tote bags–the possibilities are endless!
$150 (VMFA members $130)