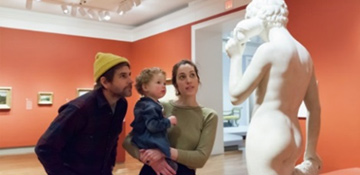 Foster children's growing mobility through energetic art activities throughout the museum campus.
Online classes for toddlers are no longer being offered. For questions, please email earlychildhood@vmfa.museum
What to Know Before Coming to Class
Note: Classes are nonrefundable and cannot be transferred to another class. Be sure to mark your calendars.
Class Schedule
Tots of Art: In-Person