Learn. Explore. Advise. Discover.
M.LiT is a 12-week career-development and leadership-training program for teens. Participants explore museum careers and serve as advisors in the development of other teen programs at VMFA. With the help of guest lecturers and VMFA staff, teens learn team building, research, and other skills that prepare them for employment. They also network with peers, mentors, and museum professionals.
Application Deadline: September 15 by 5 pm
Applicants will be notified of decision by Wednesday, Sep 27
Participating students (grades 8 – 12) will gain a strong appreciation of the visual arts, in relation to history and culture, in this competitive program. Workshops are held on Thursday evenings beginning in early October and run through the end of January. Students have the opportunity to meet visiting artists and museum professionals, discover how to recognize the merits of others' works, build healthy and lasting relationships with peers and instructors, and develop an understanding of the function of art and museums in society. This leadership program is taught through hands-on workshops, insightful lectures, and engaging discussions.
Apply
---
Archival Documentation
The 2017-2018 curriculum focuses on museum archival collections and documentation. Teens attend weekly sessions which include lectures exploring the various approaches to archiving across museum departments and hands-on workshops illustrating the strategies professionals use when documenting and storing art and other media for preservation in a collection. Using interviews, scholarly research, online data, and other sources, teens will work together to document the life of Richmond African American artist Benjamin Wigfall (1930-2017) and create a digital map and audio tour of his experiences as a young artist living in the historic neighborhood of Church Hill. The online tour will be made freely accessible for the public to learn about this important Richmond artist.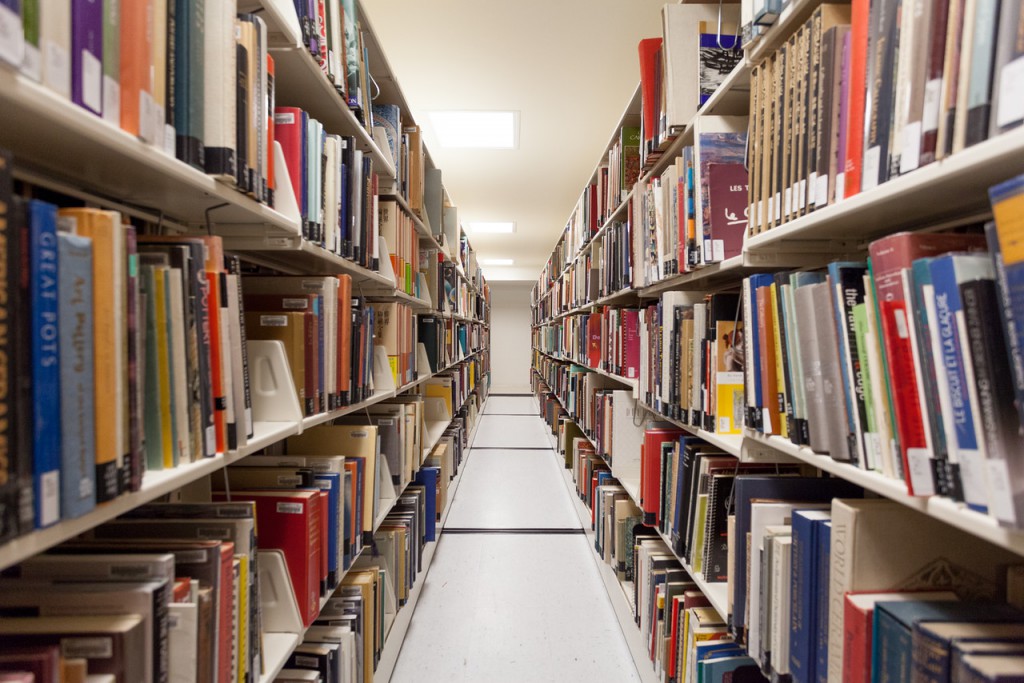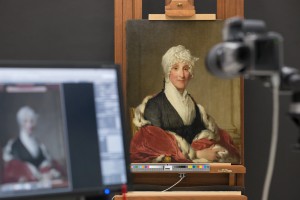 Archivists are challenged everyday with the task of how to keep track of important objects. Questions deciding what to keep, where to store an object, and who is given access are as ongoing as they are complex. Museums and other collecting institutions are not only faced with cataloging objects, but also, reference books, administrative documents, publications, videos, graphic designs, studio and event photography, audio recordings, and even physical and/or digital communications between staff. In the 2017-18 Museum Leaders in Training program participants will explore questions and topics on the nature of archiving that include:
Why is professional documentation important?
How do we document for digital uses?
When is digital documentation appropriate and when is it not appropriate?
How do archives and documentary narratives differ, and, how are they similar? How can they be used to support one another?
Who is in charge of the archive or the materials being archived?
What documentary strategies can be used to capture significant and important aspects of our lives, experiences and locations?
What are the different roles and responsibilities for museum professionals as they relate to archiving?
What methods should be used to catalog and store an object, document, image, or video?
How does capturing and editing audio help document oral histories and define community identities?
What criteria are used to determine if a something should be add to or removed from an archive?
How do archives contribute to the understanding of our past and how do they shape our present and future?
Background on the topic:
The 2017-18 Museum Leaders in Training program is inspired by the work of artist Benjamin Wigfall. Born in Richmond, Benjamin Leroy Wigfall (America, 1930-2017) grew up in Church Hill. After taking classes at the Virginia Museum of Fine Arts as a high school student, he attended Hampton Institute (now Hampton University), with partial funding provided by VMFA fellowships.
After graduating from Hampton, Wigfall earned an MFA from Yale School of Design and then went back to Hampton as a professor of art in the late 1950s and early '60s. In 1963, he moved to New York to teach art at the State University of New York at New Paltz, where he also owned a gallery. Wigfall died on February 9, 2017, at the age of 87.
In 1951, VMFA acquired his painting Chimneys when Wigfall was just 21, making him the youngest artist to have a work enter the museum's collection at the time. A prestigious jury unanimously selected the work for first prize in an exhibition of Virginia artists. Chimneys is on view in VMFA's Mid-Century American Gallery.
Up to 25 students will be selected based on artistic merit and other qualifications (outlined below). All applications will be reviewed by a panel of professionals.
---
Instructor Bios
Dr. Vaughn Whitney Garland received a PhD from Virginia Commonwealth University's interdisciplinary Media, Art and Text (MATX) program and an MFA from VCU's Painting and Printmaking program.  He has held positions in many of Richmond non-profit arts and cultural organizations and has curated, co-founded, co-organized and managed several public art and sculpture exhibitions including: The Richmond Outdoor Sculpture Exhibition; 1708 Gallery's inaugural Inlight; Find Art Doors; and the RVA Street Art Festivals.  Garland has served as Chair of the Richmond Public Art Commission, Chair of 1708's Exhibition Committee and commissioner for Richmond's Urban Design Commission.  Teaching experience includes: Virginia Commonwealth University School of the Arts; George Mason University School of Art; J Sargeant Reynolds Art Department; and Art 180.  Garland's area of research is online art collaborations, digital technologies and new media art.
Sonya Coleman has worked in Digital Collections at the Library of Virginia for five years. She studied art history and psychology at Hollins University. After working in museums and galleries, she discovered her niche at the intersection of libraries and new technology while at Historical Collections at UVa Health Sciences Library. She holds a Certificate of Proficiency in Digital Materials from Rare Book School. Her primary interests are accessibility, innovation, and preservation.
---
More About M.LiT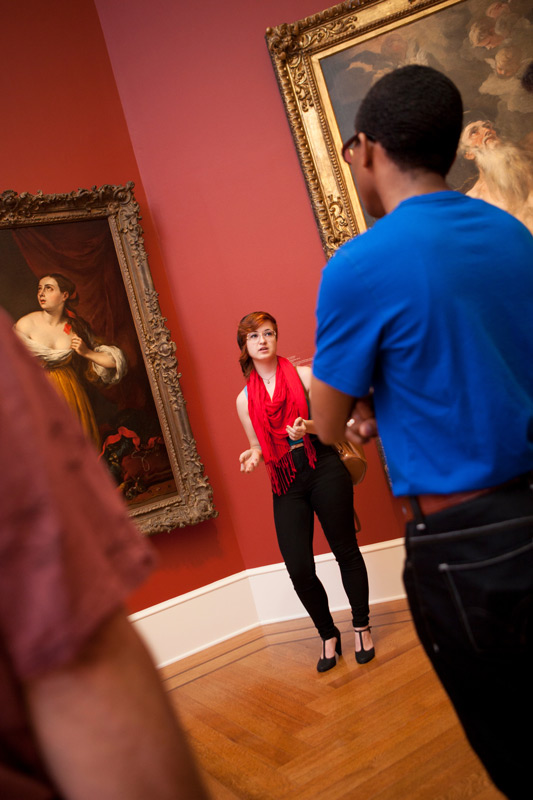 Leadership Activities
Incentives
Qualifications & Requirements
M.LiT Calendar
Additional Opportunities
For more detailed information about the requirements of the M.LiT program please see M.LiT Policies and Guidelines. For Submission Details, see M.LiT Application Information and Submission.
---