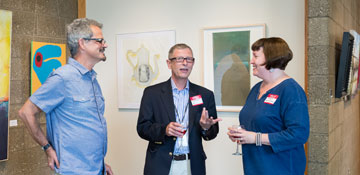 Professional Practices workshops help prepare students in documenting, marketing, exhibiting, and selling their art work in a professional manner.
Instructors Jeffrey Allison, Aijung Kim, Alyssa Salomon, and Hil Scott teach most of the weekend workshops.
Class Schedule
---
How to Market Yourself as a Professional Artist [29]
Sat, Mar 3, 10 am – 3 pm | Studio School, 2nd floor Conference Room
Jeffrey Allison
Gain the promotional tools needed for today's challenging art market. This workshop for the individual artist covers photographing art work with both traditional and digital methods, devising fundraising opportunities, developing professional relationships with galleries and publications, and marketing with internet models.
$80 (VMFA members $65)