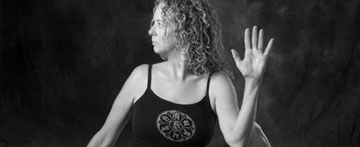 As part of the Mind, Body & Spirit connection, three different sections of Yoga Studio are offered weekly during each semester at the Studio School.  Gentle Hatha yoga focuses on connecting the mind and the breath in a series of stretches and poses designed to relax the mind and build strength and flexibility.
Instructor Jodi Bock conducts the yoga courses with a soothing voice that leads participants through the various poses.
Class Schedule
---
[75] May Yoga Studio
Tue, Apr 28 – May 19, 5:30 – 6:30 pm (4 sessions) | Studio School, 1st floor, Parlor
Jodi Bock

This beginning-level yoga class incorporates stretching, strengthening, and breathing exercises to reduce stress and promote optimum health and well-being. Participants should bring an exercise or yoga mat and wear comfortable clothing to this hour-long, instructor-led class.

$60 (VMFA members $40)
---
[77] May Mindfulness Meditation for Creativity Series NEW!
Wed, Apr 22 -- May 13 2 -- 4 pm (4 sessions) | Studio School, 2nd floor, Conference Room
Erin Householder

In this meditation series, students will learn various ancient meditation techniques to calm the mind and relax the nervous system, enlivening and deepening our approach to creative flow. Please wear comfortable clothes and bring a notebook and pen.
$120 (VMFA members $100)