Trunk Shows & Events
The VMFA Shop is committed to showcasing Virginia artisans' work.  In addition to offering the work of up to 40 of these artisans in the Shop at any given time, we also feature  them in our Trunk Shows, where you'll find the finest one-of-kind jewelry, glass, ceramics, wood-turned and carved items, scarves, handbags, leather goods, accessories, home décor, and more.
These special Shop events complement VMFA exhibitions and occur in conjunction with lectures, programs, and  gift-giving times throughout the year.
Stop by a Trunk Show and support Virginia artisans and VMFA!
Upcoming Trunk Shows & Events
---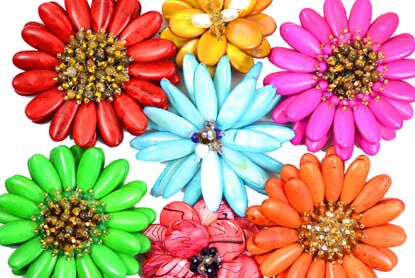 Valerie Sanson – Virginia Jewelry Artist
Thu–Fri, April 26–27, 11 am–7 pm & Sat, Apr 28, 11 am–4 pm | VMFA Shop

Early in her career, artist Valerie Sanson worked as a fashion coordinator for Richmond's famed Thalhimer department stores. The retail experience she gained there, coupled with her own creative bent, later drove her to open one of the most imaginative home accessory and gift boutiques in Richmond: Lane Sanson. Her love of fashion soon inspired her to create "Painting with Stones," an inventive line of necklaces, pins, rings, and cufflinks. "When wearing my jewelry," Sanson says, "you simply can't have a bad day!"
No tickets required.
---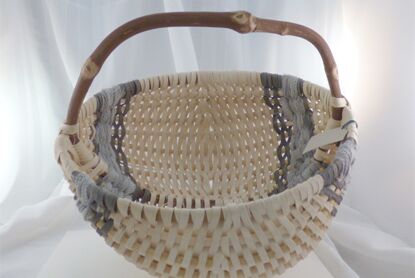 Brenda Fairweather of "d'vine baskets" – Virginia
Thu–Fri, April 26–27, 11 am–7 pm & Sat, Apr 28, 11 am–4 pm | VMFA Shop

Brenda Fairweather has found that, rather than focusing on just one medium, she prefers to draw from techniques in both basketry and ceramics. She prefers using grapevines as she feels they lend an "organic, natural feel and look" to her baskets. Her favorite style is fashioned after the Appalachian rib baskets and she has woven over 2,000 of them, each is a one-of-a-kind. In addition to basketry, Brenda has her own clay studio and her own unique pottery style.
All her ceramic pieces are dishwasher and microwave safe.

Handcrafted in Harrisonburg, VA
Materials: Wild grapevine, food grade clay and glazes
No tickets required.
---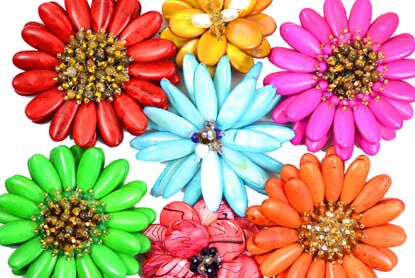 VMFA Shop: Mother's Day Jewelry Sale
Mon–Sar, May 7–12, all day | VMFA Shop

20% OFF Select Jewelry

No additional discounts apply.
Sale and consignment jewelry not included.
No tickets required.