Archival Prints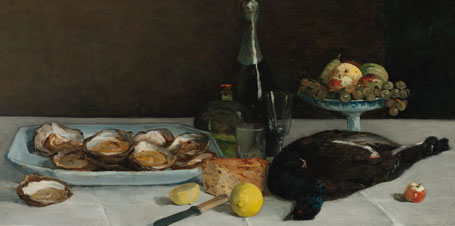 View our stunning collection of exclusive archival print reproductions. You can customize your favorite work with many sizing and framing options. These high quality works will be updated as we add to the collection.
VMFA Archival prints are available for purchase online at our partner website www.1000Museums.com.
Browse Archival Prints Selection
Featured Books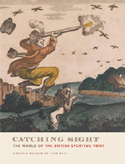 Catching Sight
Highlighting the new exhibition of British Sporting Art is this lavish, new catalogue by Mitchell Merling, Paul Mellon curator with contributions from Malcolm Cormack and Corey Piper.
Published by the Virginia Museum of Fine Arts. 112 pages.
Softcover: $35.95 (VMFA members $32.36)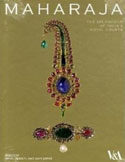 Maharaja: The Splendor of India's Royal Courts
Maharaja: The Splendor of India's Royal Courts is an exploration of the world of the maharajas and their extraordinarily rich culture. Focusing on the period from 1700 to 1947, the authors examine the spectacular objects created under the patronage of India's kings — including paintings, jewelry, textiles and dress — within a changing royal status and identity. V&A Publishing, London, 240 pages.
Softcover: $34.95 (VMFA members $31.46)

Fabergé Revealed
For the first time all items by or attributed to Fabergé in VMFA's collection are documented along with the museum's significant holdings of other Russian decorative arts.
Hardcover: $65 (VMFA members $58.50)
Hardcover with slipcase: $100 (VMFA members $90)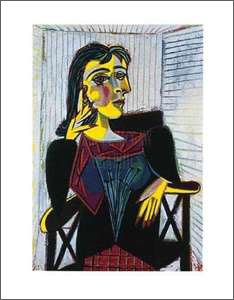 Picasso: Masterpieces from the Musée National Picasso, Paris
Softcover: SALE $19.97

American Art at the Virginia Museum of Fine Arts
Elizabeth L. O'Leary, Sylvia Yount, Susan J. Rawles, and David Park Curry
432 pages | 352 color, 18 b&w illustrations
Hardcover: $50 (VMFA members $45)
Softcover: $35 (VMFA members $31.50)
Published by the Virginia Museum of Fine Arts in association with the University of Virginia Press

Selections from the Virginia Museum of Fine Arts
By Anne B. Barriault with Kay M. Davidson.
Spanning more than five thousand years and representing a significant array of world cultures, this extensively updated, beautifully reproduced volume showcases masterworks of ancient Mediterranean and American art; Asian, African, and European paintings, as well as Byzantine and Western Medieval Sculpture and the Decorative Arts are also characterized.
Hardcover: $45

Darkroom: Photography and New Media in South Africa, 1950-Present
by Tosha Grantham. Preface by Deborah Willis.
Winner of the Gold Medal − Multicultural Non-Fiction Adult category of the 2010 Independent Publisher Book Awards
Essays by Isolde Brielmaier and Tumelo Mosaka. 160 p; 110 images (half-tones and four-color subjects).
Softcover: SALE $21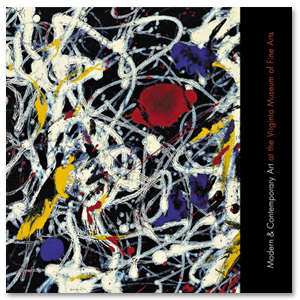 Modern & Contemporary Catalog
Recall old favorites and visually encounter new acquisitions in this handsome updated compilation of postwar art (1945-1960). Chronologically presented in three sections – paintings; sculpture and video art; and prints, drawings, photographs, and collage – these intriquing reproductions include Jackson Pollack's dynamic 1948 drip painting and Ansel Adams' silver print of Bridal Veil Falls, ca. 1952.
Hardcover: $19.50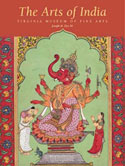 The Arts of India
By Joseph M. Dye III.
Brilliantly conceived and masterfully written, this evocative survey of Indian Art and culture is resourcefully presented in four significant areas: sculpture, painting, decorative arts, and textiles; the development of major religions and the dominant role of religion in art and life are emphasized. Many beautiful and historically important objects are published here for the first time. 599 pp., 300 color, 175 b&w illustrations.
Hardcover: $75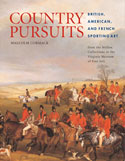 Country Pursuits: British, American and French Sporting Art from the Mellon Collections in the Virginia Museum of Fine Arts. 
This is the most comprehensive collection of sporting art in nearly two decades. Combining, for the first time, the Mellon Collection of British, American and French works, retired Curator Malcolm Cormack not only addressed the definition of sporting art, but challenged the myths of patronage for this most regal national tradition.
Hardcover: $75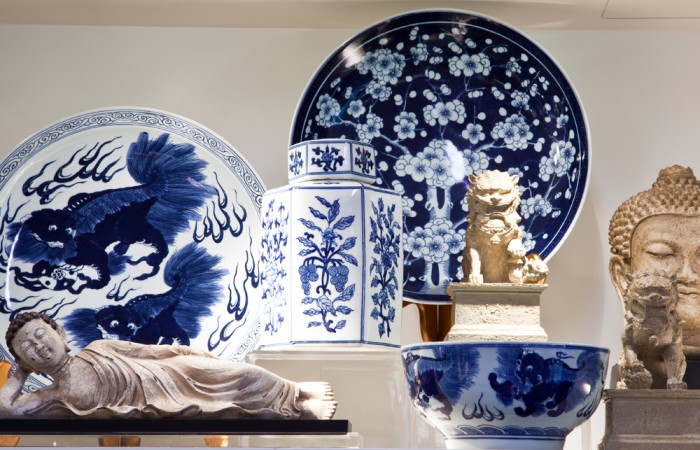 VMFA Shop
The VMFA Shop offers gifts of exceptional quality and creative design. Let us guide you in choosing the perfect gift for your key clients or company celebration. Whether you are looking for one item or a custom gift bag assortment, we are happy to assist. All purchases support the museum and its educational programs throughout the state of Virginia. For more information, contact VMFA Shop at 804.340.1525 or museum.shop@vmfa.museum.