Talks + Lectures
Get tickets on-site, online, or by phone at 804.340.1405.
---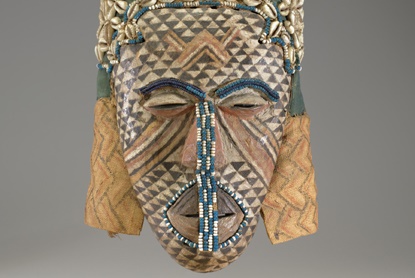 Conservation of African Art: the Meeting of Art & Science
Tue, Feb 20, 11 am–noon | Marble Hall

Join Casey Mallinckrodt, Andrew Mellon Assistant Conservator for the VMFA, as she discusses the conservation and technical analysis of objects in the museum's African art collection. The talk will provide an overview of conservation and how a scientific analysis informs conservation treatment and reveals aspects of the objects cultural origins. 
Free, tickets required.
---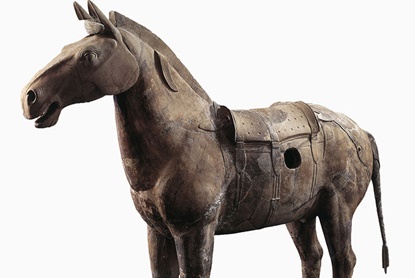 The Horse in East Asian and Ancient Art
Fri, Mar 2, 11 am–noon | Reynolds Lecture Hall
with Li Jian, E. Rhodes and Leona B. Carpenter Curator of East Asian Art and Dr. Peter Schertz, Jack and Mary Ann Frable Curator of Ancient Art, VMFA

Join VMFA curators for a discussion of how the imagery of the horse translates across Ancient and East Asian cultures. This program will highlight works of art from the permanent collection and the two special exhibitions, Terracotta Army: Legend of the First Emperor of China and The Horse in Ancient Greek Art. 
Free, tickets required.
---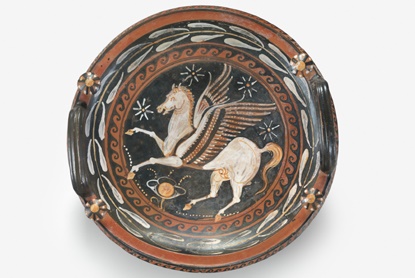 Symposium: The Horse in Ancient Greek Art
Sat, Apr 7, 9:30 am–3:30 pm | Cheek Theater

Horses hooved and winged, chariots, centaurs, and satyrs – the ancient Greeks were mad for horses. This symposium features contributors to The Horse in Ancient Greek Art catalogue and explores equestrian art and culture in ancient Greece, from the social prestige of owning and racing horses and chariots to the fabulous stories and myths the Greeks told about these creatures.
Free, tickets required.
---
Artist Talks
We have over 25 videos of artists discussing their work in their own words and explore works in the VMFA permanent collection.