Talks + Lectures
Get tickets on-site, online, or by phone at 804.340.1405.
---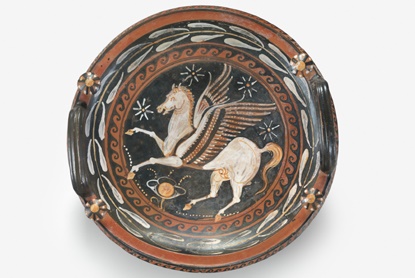 Symposium: The Horse in Ancient Greek Art
Sat, Apr 7, 9:30 am–3:30 pm | Cheek Theater

Horses hooved and winged, chariots, centaurs, and satyrs – the ancient Greeks were mad for horses. This symposium features contributors to The Horse in Ancient Greek Art catalogue and explores equestrian art and culture in ancient Greece, from the social prestige of owning and racing horses and chariots to the fabulous stories and myths the Greeks told about these creatures.
Free, tickets required.
---
Artist Talks
We have over 25 videos of artists discussing their work in their own words and explore works in the VMFA permanent collection.