Get tickets on-site, online, or by phone at 804.340.1405.

---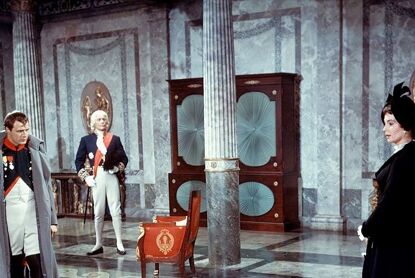 Désirée
Sun, Aug 12, 1:30–4 pm | Leslie Cheek Theater
With guest speaker, Dr. Mitchell Merling, Paul Mellon Curator and Head of the Department of European Art
This highly speculative historical tableau posits that the rise and fall of Napoleon Bonaparte (Marlon Brando) rested on his unrequited love for a youthful, alluring millinery clerk, Désirée Clary (Jean Simmons). A brooding Napoleon marries worldly widower Josephine Beauharnais (Merle Oberon) to advance his career. Still smitten with Napoleon, the fearless Désirée weds General Jean-Baptiste Bernadotte (Michael Rennie), an aide to Napoleon who later helps bring about the Emperor's downfall.

The stunning costumes and sets, designed in Technicolor, are as much the stars of this Hollywood epic as the performers. Director Henry Koster was an amateur Napoleon scholar. Though Brando won best actor Oscar for his other 1954 film, On the Waterfront, Désirée won at the box office.

$8 (VMFA members $5)