Get tickets on-site, online, or by phone at 804.340.1405.

---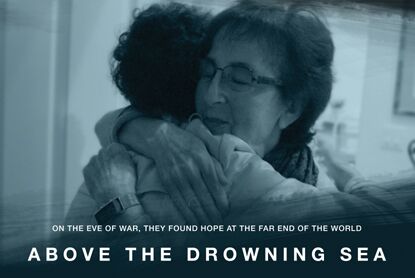 James River Film Festival: Above the Drowning Sea
Thu, Mar 15, 6:30 – 9 pm | Leslie Cheek Theater

This will be the Virginia premiere of René Balcer's new documentary, Above the Drowning Sea (2017; 88 mins), the epic story of the dramatic escape of thousands of Jewish refugees from Austria to the welcoming sanctuary of Shanghai, China, on the eve of World War II. Chinese diplomat Ho Feng Shan heroically defied the Nazis and his own government by issuing travel visas to those seeking to flee. Narration by actress Julianna Margulies. Mr. Balcer will appear in-person. Among his many achievements, the filmmaker has written, produced, and directed TV's Law & Order series since 1991.

$8 (VMFA and JRFS members $5)
Co-presented by VMFA and the 25th Annual James River Film Festival, a volunteer-run nonprofit organization dedicated to the art of film and film as art: jamesriverfilm.org