Get tickets on-site, online, or by phone at 804.340.1405.

---
The 3rd Annual Pocahontas Reframed "Storytellers" Film Festival
Fri, Nov 22, 2–5 pm | Leslie Cheek Theater

The Searchers (: Dir. John Ford; 1956; 119 min; Technicolor)
With guest speakers Trent Nicholas and Jeffrey Allison

The Searchers is known as one of Hollywood's biggest, action-packed, epic Westerns. It complicates the Western myth primarily through the hero, Ethan Edwards (John Wayne), whose bouts of extreme racism and anger toward American Indians suggest he is psychologically imbalanced and is operating on a different level than society.
VMFA's Trent Nicholas and Jeffrey Allison will discuss the Western myth and this movie's cinematic and revisionist elements.
Co-sponsored by VMFA and the Pocahontas Reframed Storytellers Film Festival being held at the Historic Byrd Theatre on November 21-24. pocahontasreframed.com
Image Credit: Warner Bros. Studios, 1956.
$8 ($5 VMFA Members; PRFF passes accepted)
---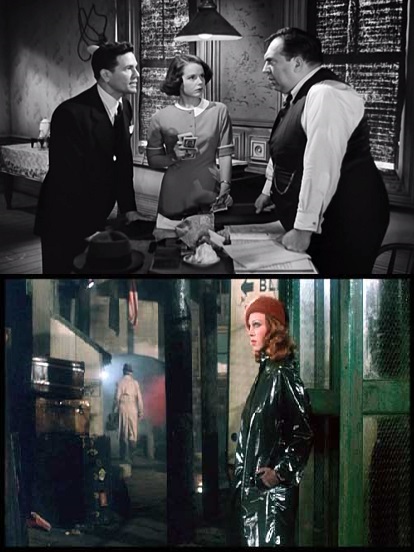 Edward Hopper Movie Double Feature
Sun, Jan 12, 1–4:45 pm | Leslie Cheek Theater

Edward Hopper was known for his love of movies. VMFA recreates the matinee double feature with movies inspired by Hopper's painting style.

Force of Evil (1948; B&W; 79 min)
The great John Garfield plays a crooked lawyer who urges his small-time racketeer brother to move up into the hardcore gangster numbers racket. Director Abraham Polonsky asked cinematographer George Barnes to capture the look and feel of Hopper's paintings for this noir-esque study of moral conflict, which was filmed in New York City. It is likely Hopper saw this movie at the time.

Hammett (1982; Color; 96 min)
This retro-film noir depicts pulp fiction writer Dashiell Hammett (Frederick Forrest) in a fictional setting, where the retired detective is drawn back into investigating a deadly crime ring in San Francisco. Costarring Marilu Henner and Peter Boyle. Director Wim Wenders based the film's lighting and compositions on Hopper's paintings.
$8 (VMFA Members $5)