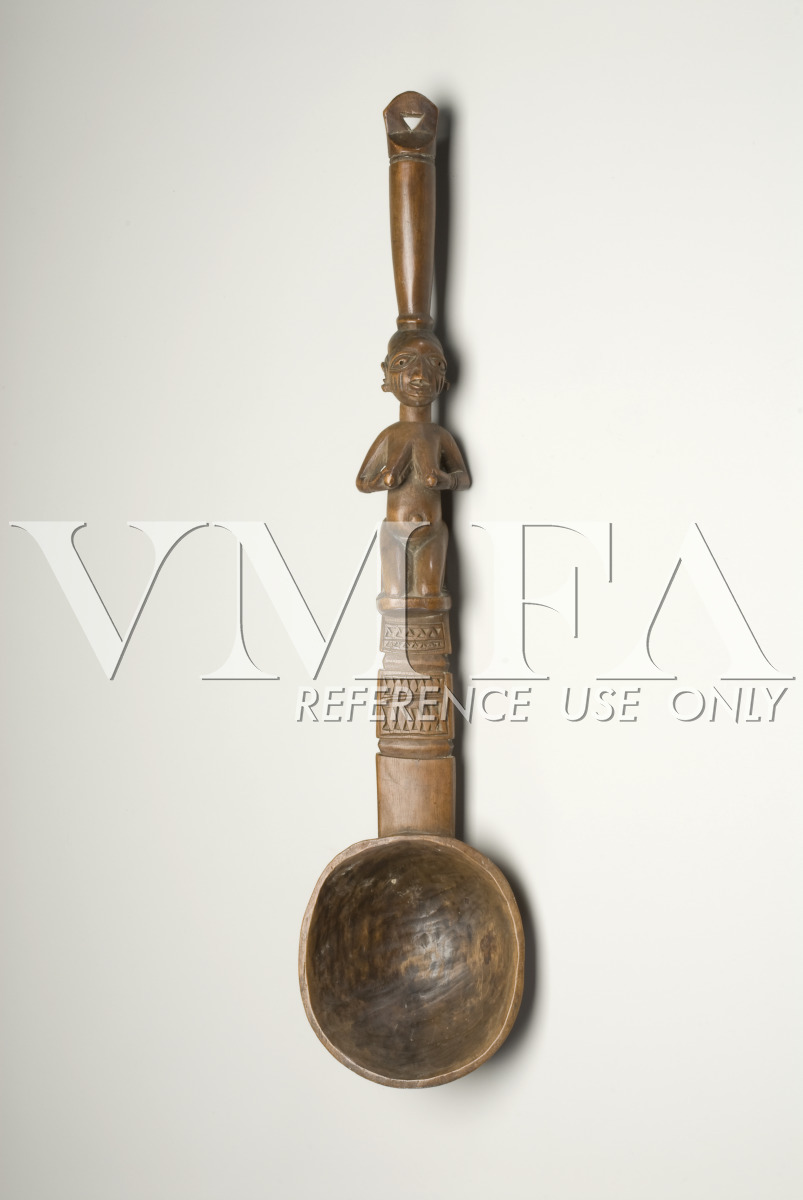 For the Yoruba, art is intimately connected to life, which explains the aesthetic impulse even in household implements. Sculpted into this wooden ladle is the figure of a kneeling woman holding her breasts, a gesture of generosity and greeting. Thiswell-known motif, coupled with the ladle (a serving tool), emphasizes the traditional role of women as nurturers and caregivers.
Gift of Roger A. Provencher
Image released via Creative Commons CC-BY-NC
Some object records are not complete and do not reflect VMFA's full and current knowledge. VMFA makes routine updates as records are reviewed and enhanced.