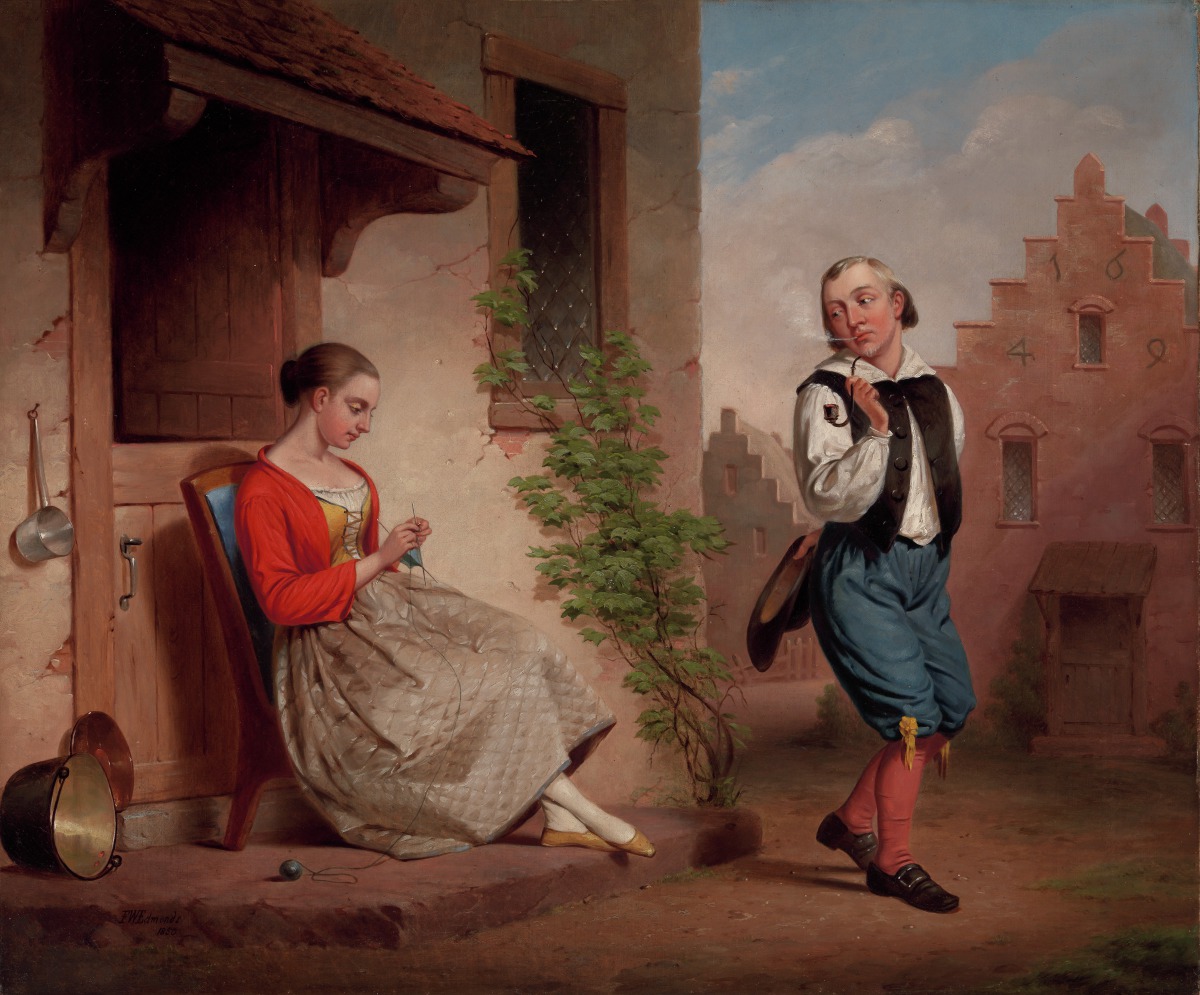 Courtship in New Amsterdam (Primary Title)

Edmonds imagined this scene in the Dutch colony of New Amsterdam, the name given to New York City before the English seized control in 1664. Dressed in the distinctive outfit of a "knickerbocker" (the popular term for a Dutch settler), a young man attempts to gain the attention of a woman who is dutifully knitting. Contemporary viewers found humor in the suitor's ostentatious outfit and behavior in comparison with the modesty of his counterpart. An entwined vine rises behind them, a symbol of budding love that appears in 17th-century Dutch genre painting, from which Edmonds drew his artistic inspiration.
signed lower left: EW Edmonds 1850
Floyd D. and Anne C. Gottwald Fund
Image released via Creative Commons CC-BY-NC
Some object records are not complete and do not reflect VMFA's full and current knowledge. VMFA makes routine updates as records are reviewed and enhanced.