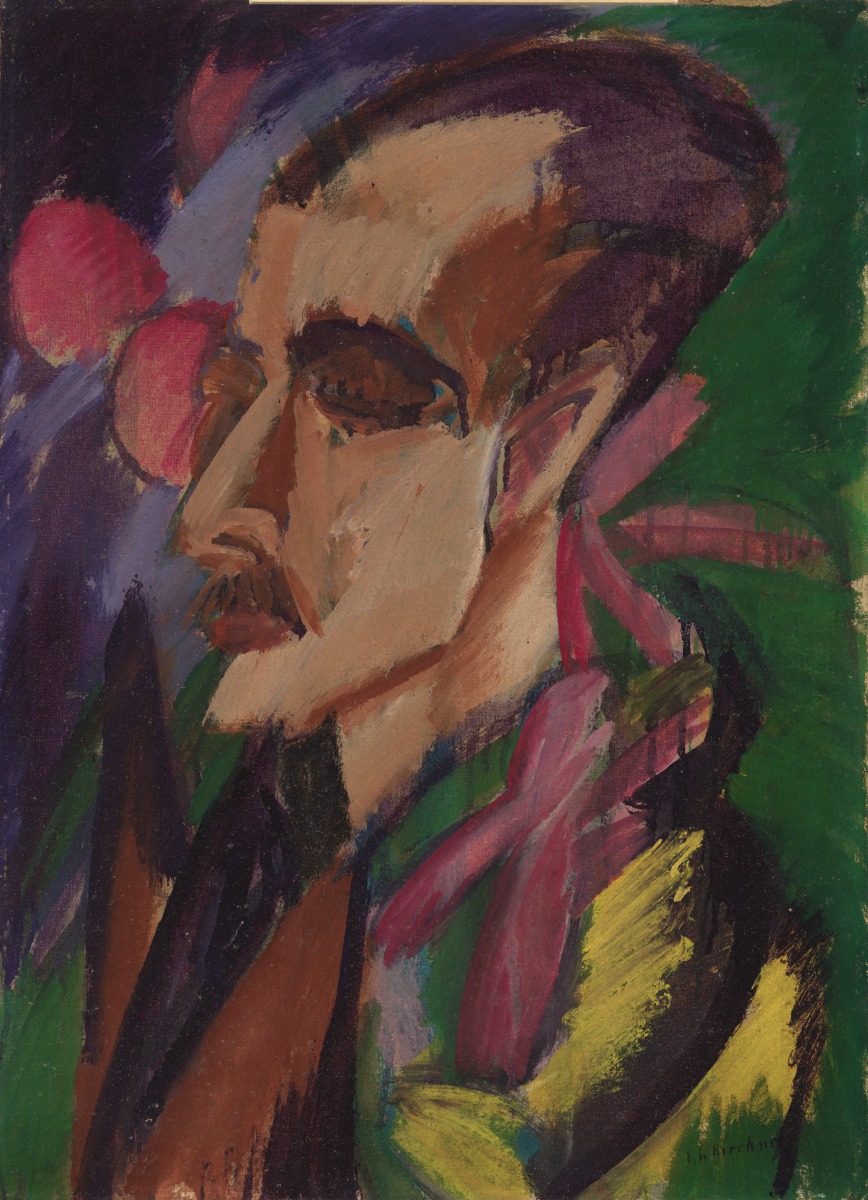 Portrat Gewecke (Primary Title)
Portrait of Geweke (Translation)

Ludwig and Rosy Fischer Collection, Gift of the Estate of Anne R. Fischer
German Expressionism and France: From Van Gogh and Gauguin to the Blaue Reiter, Los Angeles County Museum of Art, June 8-September 14, 2014; Montreal Museum of FIne Arts, October 6, 2014-January 25, 2015

"The Eye of the Collector: Ludwig and Rosy Fischer and the Rise of German Expressionist Art," Mitchell Gallery, St. John's College, Aug. 18-Oct. 28, 1993.

"Ernst Ludwig Kirchner: Paintings and Graphics," National Gallery of Art, Washington, DC, May 3-Aug. 16, 1992.

"Expressionismus und Exil: Die Sammlung Ludwig und Rosy Fischer, Frankfurt am Main," Jewish Museum, Frankfurt, Aug. 29-Oct. 28, 1990.

"German Expressionist Art: Selections from the Ludwig and Rosy Fischer Collection," VMFA, Jan. 12-March 8, 1987.
German Expressionist Art: The Ludwig and Rosy Fischer Collection, exh. cat., VMFA, Seattle and London: University of Washington Press, 1987, No. 119, p. 53, color illus. p. vi.
Image released via Creative Commons CC-BY-NC
Some object records are not complete and do not reflect VMFA's full and current knowledge. VMFA makes routine updates as records are reviewed and enhanced.