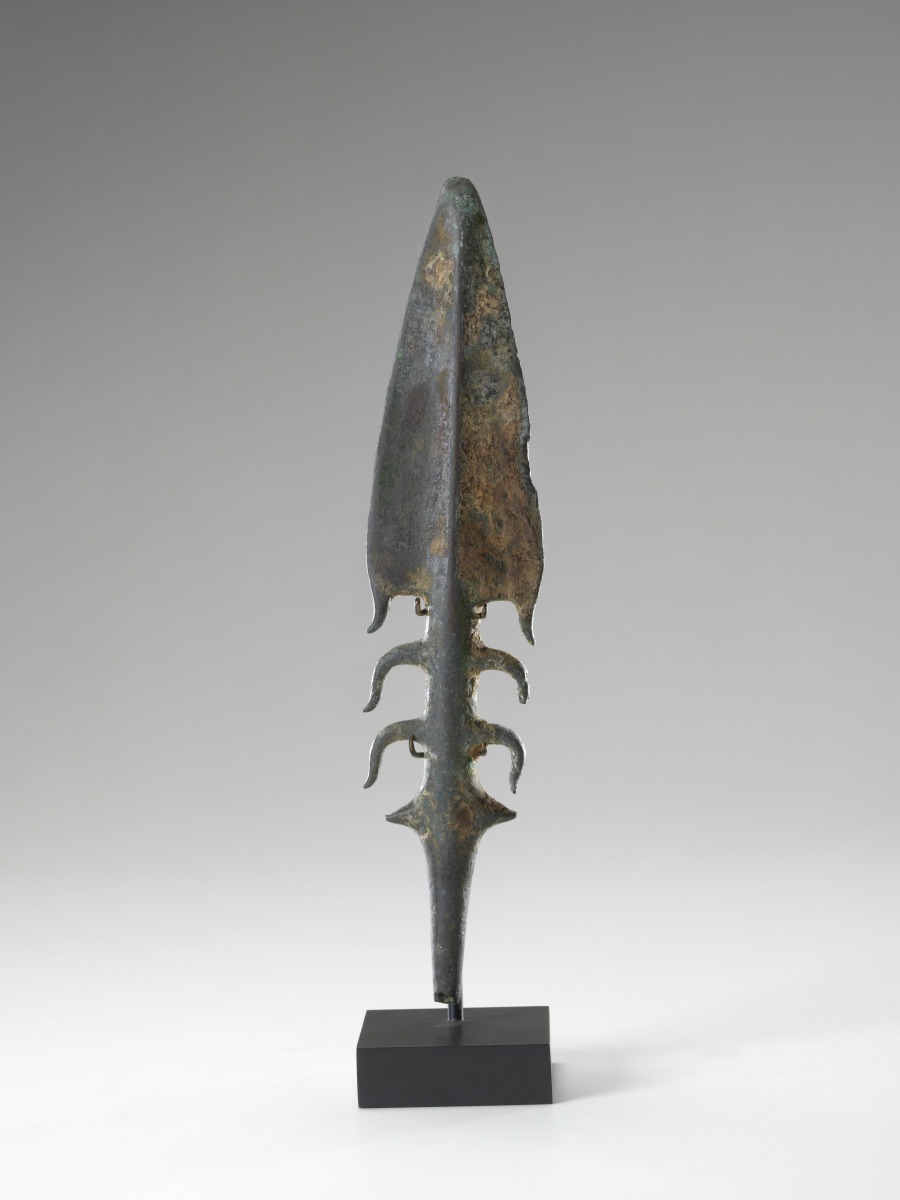 Harpoons are one of several distinctive types of objects found in the North Indian Copper Hoards. Like the anthropomorphs, their function is not clear. This weapon is certainly functional in form, with a tapered shank allowing it to detach from a shaft after penetrating into the game, an eyelet (now clogged with corrosion) just above the shank through which a retrieving line could be fixed, and barbs that would have prevented the quarry's escape. However, no aquatic animal requiring a weapon so large and heavy is known to have inhabited the North Indian Doab. Like most other bronzes from the Copper Hoards, harpoons were often deposited in undamaged condition, so it seems likely that they served some ceremonial, rather than utilitarian, purpose.
Gift of Terence McInerney in honor of Dr. Joseph M. Dye III
Image released via Creative Commons CC-BY-NC
Some object records are not complete and do not reflect VMFA's full and current knowledge. VMFA makes routine updates as records are reviewed and enhanced.