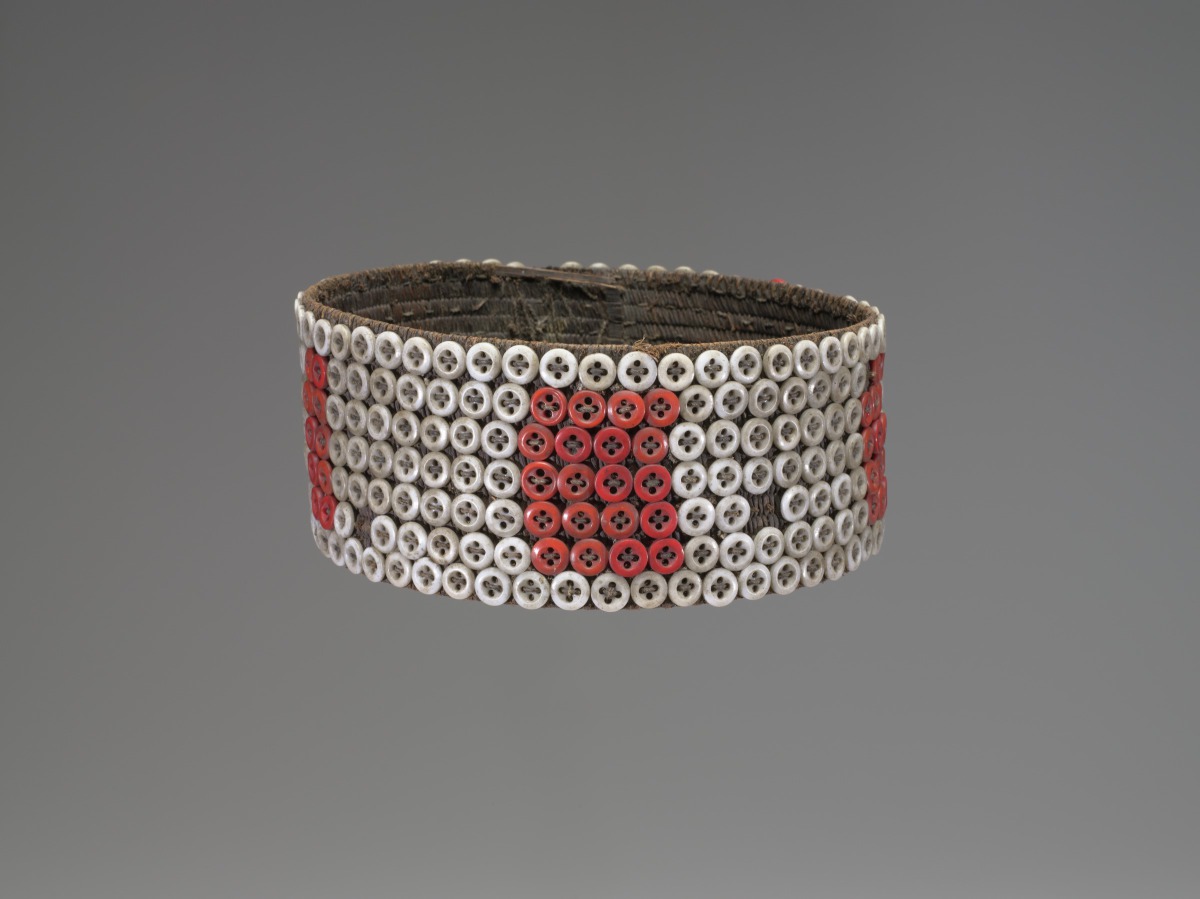 Woman's Bwami Hat, called Lukunia (Primary Title)

The Lega people inhabit a region in eastern Zaire, near the northern end of Lake Tanganyika. Their culture centers around the Bwami society, which is based on a system of moral philosophy and is the fundamental institution that weaves their social fabric together. Nearly all Lega men and wonem are members and participate in the rituals and initiations of the society. Lega artistic production includes figurines and masks made of wood, bone, and ivory. All such sculptures serve the needs of teaching and initiation within the Bwami society and they signify the owner's status. Bwami members who have earned elevated status also wear elaborately decorated hats. These special hats are the most important elements of Bwami regalia. Husbands and wives share equivalent status, though they participate in different rituals and wear distinct hats prescribed for males and females. This cylindrical hat coveed with red and white buttons is a woman's hat and signifies her membership in the highest Bwamigrade.
Kathleen Boone Samuels Memorial Fund
Image released via Creative Commons CC-BY-NC
Some object records are not complete and do not reflect VMFA's full and current knowledge. VMFA makes routine updates as records are reviewed and enhanced.