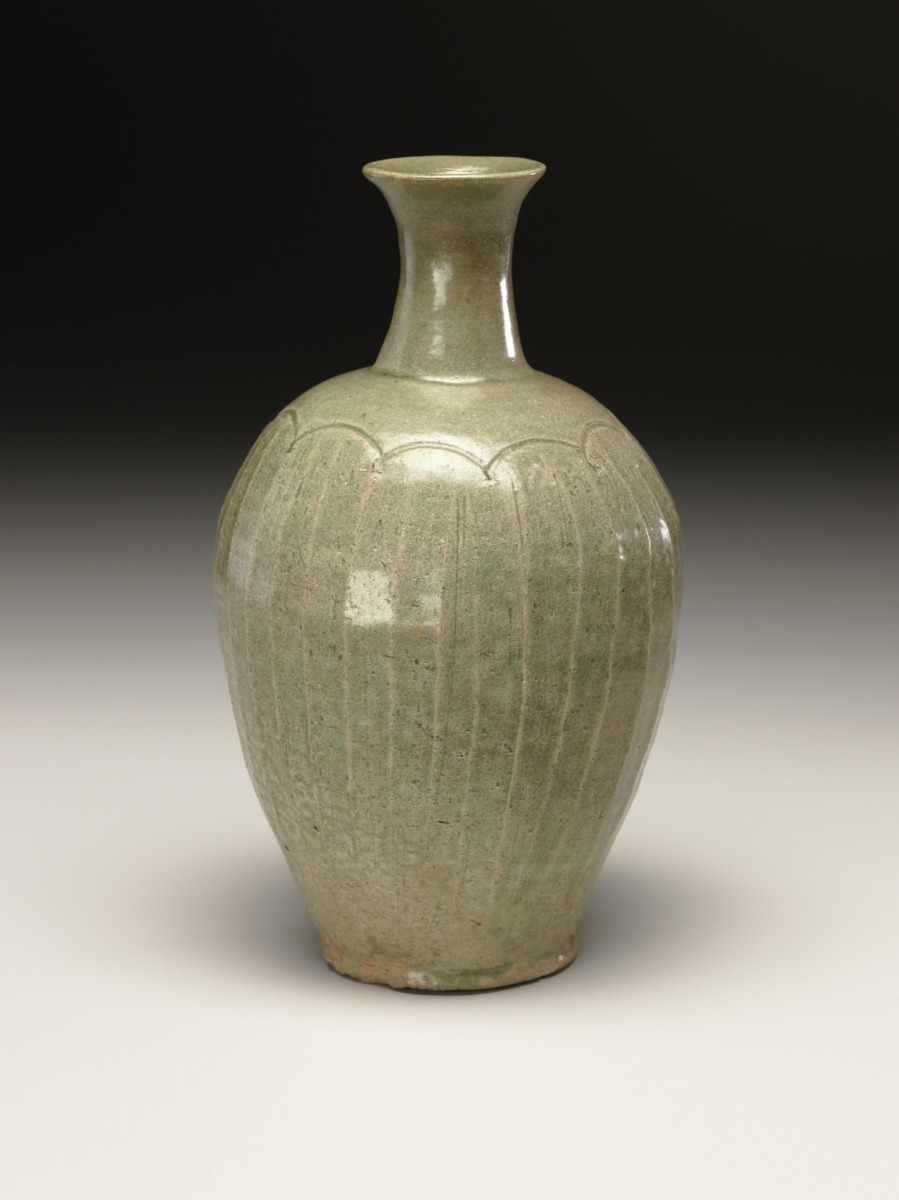 Vase with Design of Lotus Petals (Primary Title)
青磁線刻蓮瓣文瓶 高麗時代 11世紀晚期 (Translation)

This bottle possesses a heavy body decorated with incised and carved designs of lotus petals. The simplicity of the form and carved design represent the early style of celadon ceramics of the 11th century. This type of bottle could have been used for holding wine or flowers.
Goryeo dynasty (918–1392)
Gift of Mr. and Mrs. Paul Tormey
Image released via Creative Commons CC-BY-NC
Some object records are not complete and do not reflect VMFA's full and current knowledge. VMFA makes routine updates as records are reviewed and enhanced.