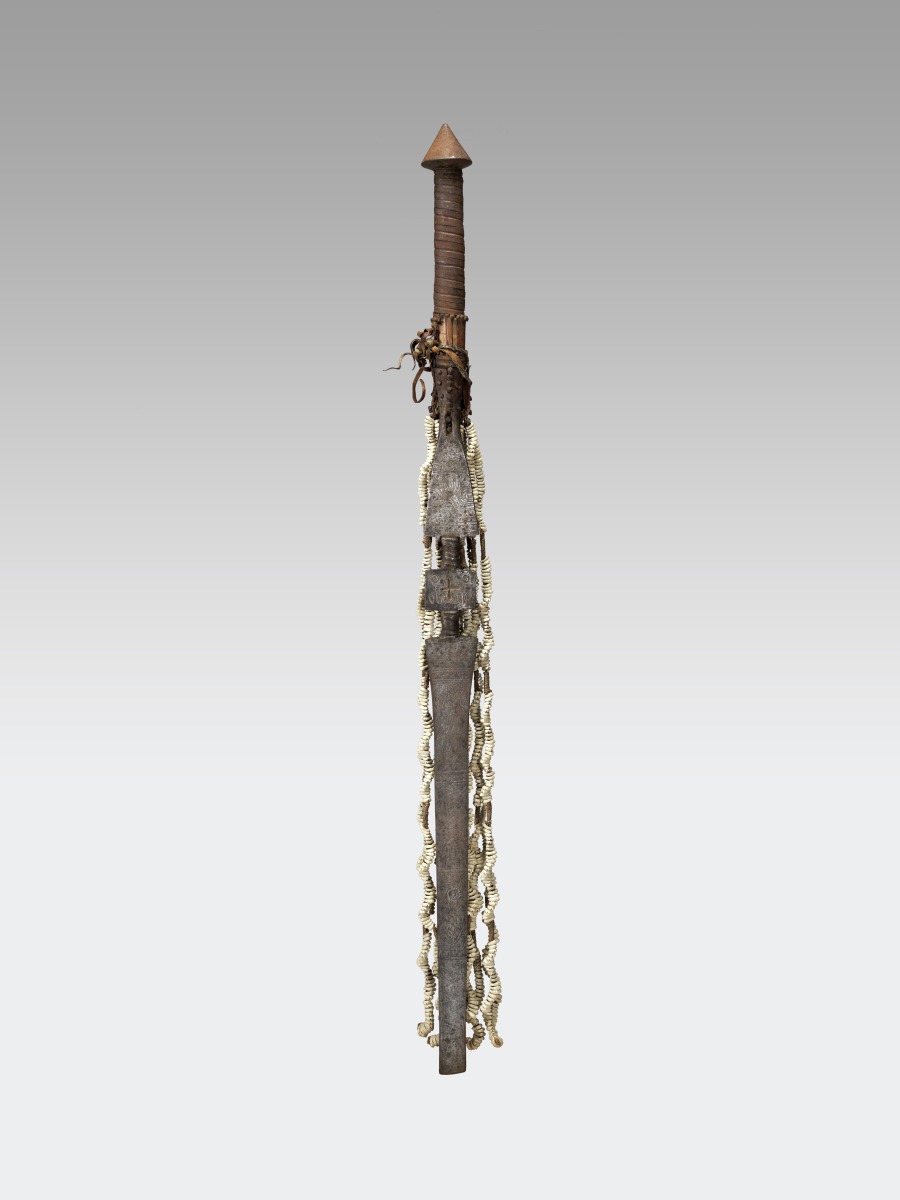 Òrìsà Oko Staff (Primary Title)

This staff honors Òrìsà Oko, god of the farm, one of the most ancient and important òrìsà (gods) in the Yoruba spirit-world. Òrìsà Oko is responsible for bountiful crops and wild game, human fertility, and protection from witchcraft.

Artisans craft such staffs for believers who make a pilgrimage to Irawo, in northwestern Nigeria, where the cult began. The staffs are made from hoe blades, a reference to the farm, brought to the craftsmen by Oko devotees. The design of the staff blends abstractreferences to the male and female aspects of Òrìsà Oko, while the rich strands of cowrie shells announce the wealth and good fortune that have come to the staff 's owner.
Kathleen Boone Samuels Memorial Fund
Image released via Creative Commons CC-BY-NC
Some object records are not complete and do not reflect VMFA's full and current knowledge. VMFA makes routine updates as records are reviewed and enhanced.