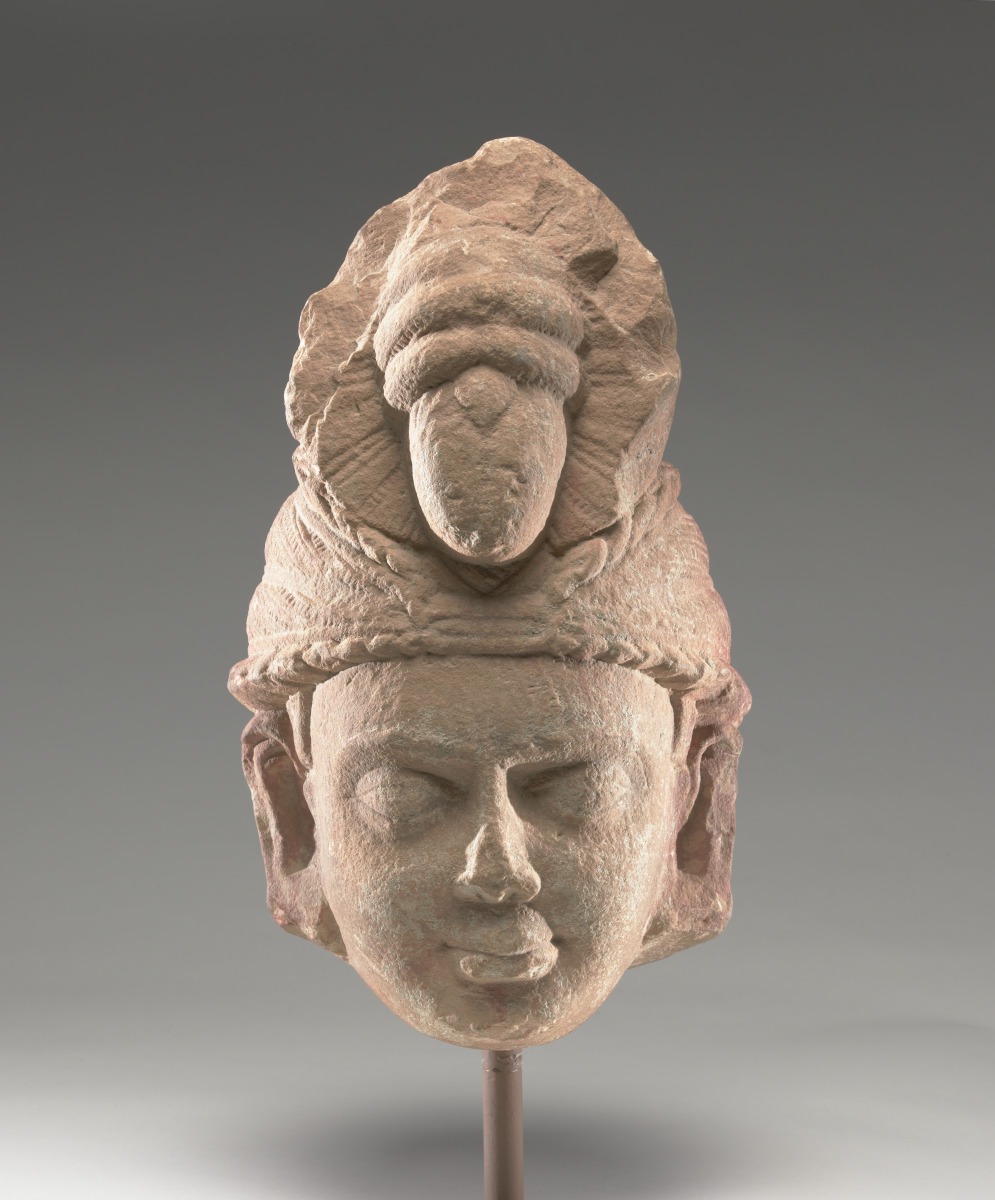 Head of a Male, Probably a Bodhisattva (Primary Title)

The prolific sculptors of Kushan-period Mathura were commissioned to create images for a variety of cultic contexts: Buddhist, Hindu, and Jain. This head probably came from a sculpture of a Buddhist Bodhisattva, a fully enlightened being who has chosen to remain in the world in order to assist others along the Buddhist path. His elaborate turban is a sign of his worldly ties. In contrast to the often cool, idealized faces of sculptures from Kushan-period Gandhara, the countenance of this Mathura piece is warm, open, and radiant.
Nasli and Alice Heeramaneck Collection, Gift of Paul Mellon
Dye, Joseph M. The Arts of India: Virginia Museum of Fine Arts. London: Philipp Wilson, 2001. (cat. no. 13, p. 104)
Image released via Creative Commons CC-BY-NC
Some object records are not complete and do not reflect VMFA's full and current knowledge. VMFA makes routine updates as records are reviewed and enhanced.