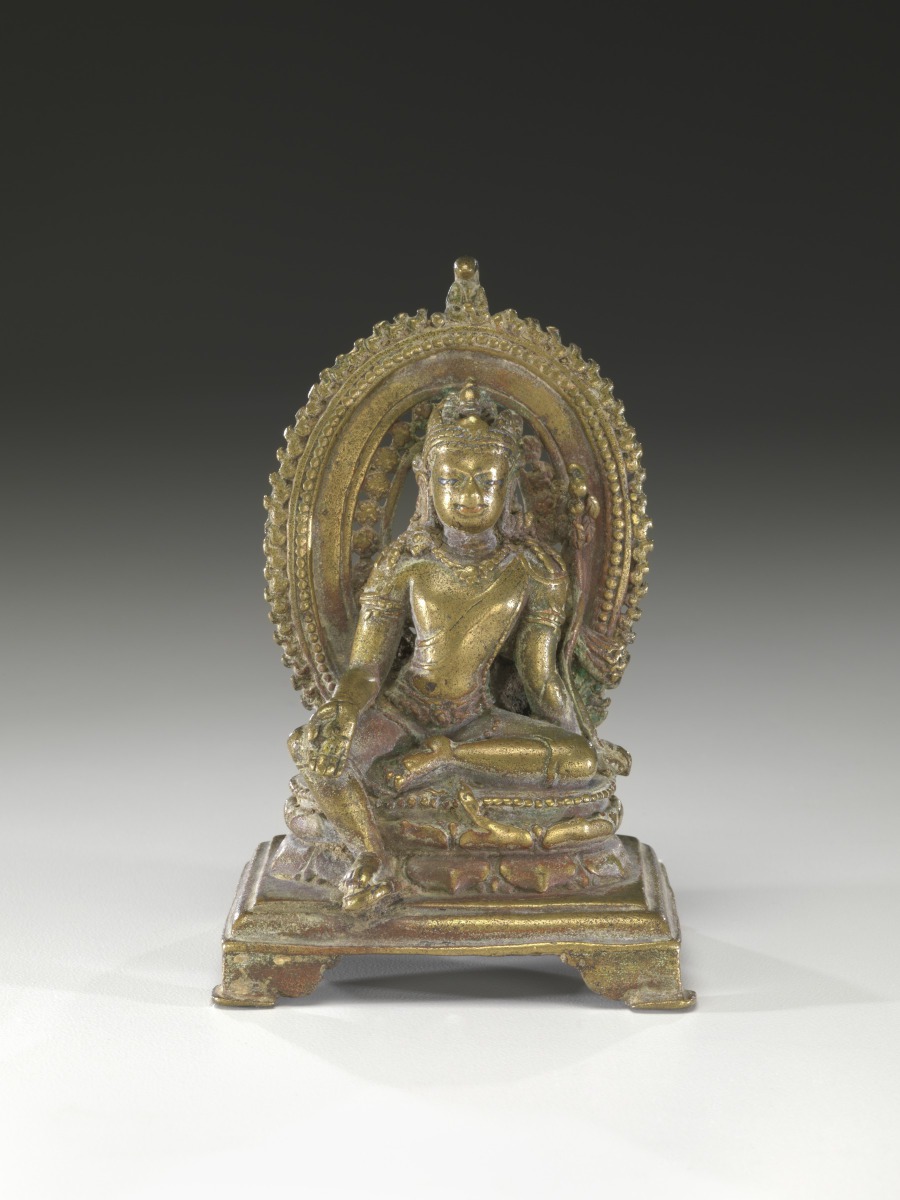 This compact Buddhist bronze shows the Bodhisattva Maitreya, seated on a lotus pedestal and surrounded by an elaborate areole of flowers and flames. Enthroned in heaven, he awaits his next rebirth, when he will descend to earth as a Buddha to save all sentient beings. Two key iconographic features identify him: the small stupa in his crown and the even smaller vase - containing the elixir of immortality - at the end of the stalk held in his left hand. His right hand is held down in the gift-giving gesture.
Nasli and Alice Heeramaneck Collection, Gift of Paul Mellon
Dye, Joseph M. The Arts of India: Virginia Museum of Fine Arts. London: Philipp Wilson, 2001. (cat. no. 28, p. 126)
Image released via Creative Commons CC-BY-NC
Some object records are not complete and do not reflect VMFA's full and current knowledge. VMFA makes routine updates as records are reviewed and enhanced.