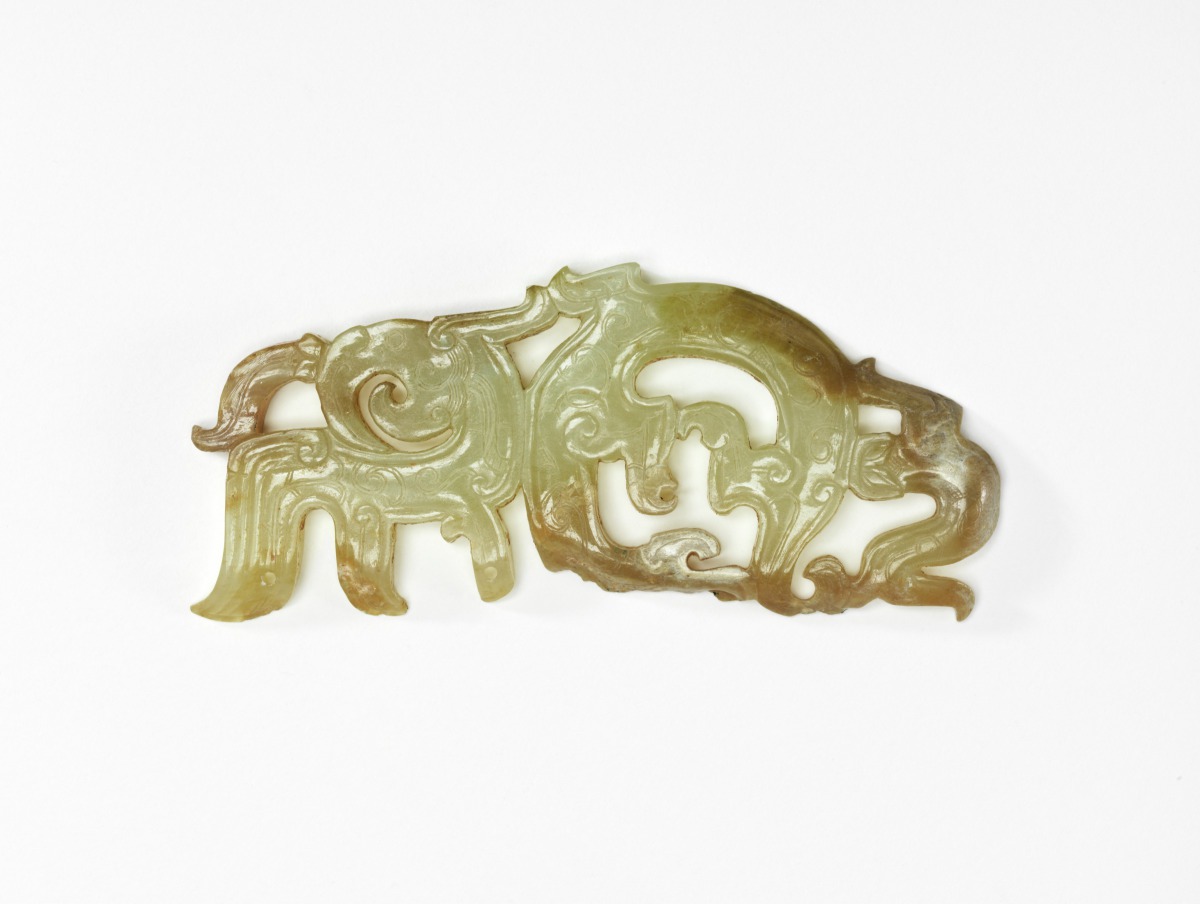 Eastern Zhou dynasty (770-256 BC)
Adolph D. and Wilkins C. Williams Fund
Portland Oregon Museum, 1955.
"Treasures from the Virginia Museum Collection featuring the Faberge Collection", N.C. Museum, April 21 - June 3, 1979.
Philadelphia Museum Catalog, Pl. 9, no. 156, 1940.
Palm Beach Catalog, Pl. 50, No. 9, Jan. 1950.

Image released via Creative Commons CC-BY-NC
Some object records are not complete and do not reflect VMFA's full and current knowledge. VMFA makes routine updates as records are reviewed and enhanced.