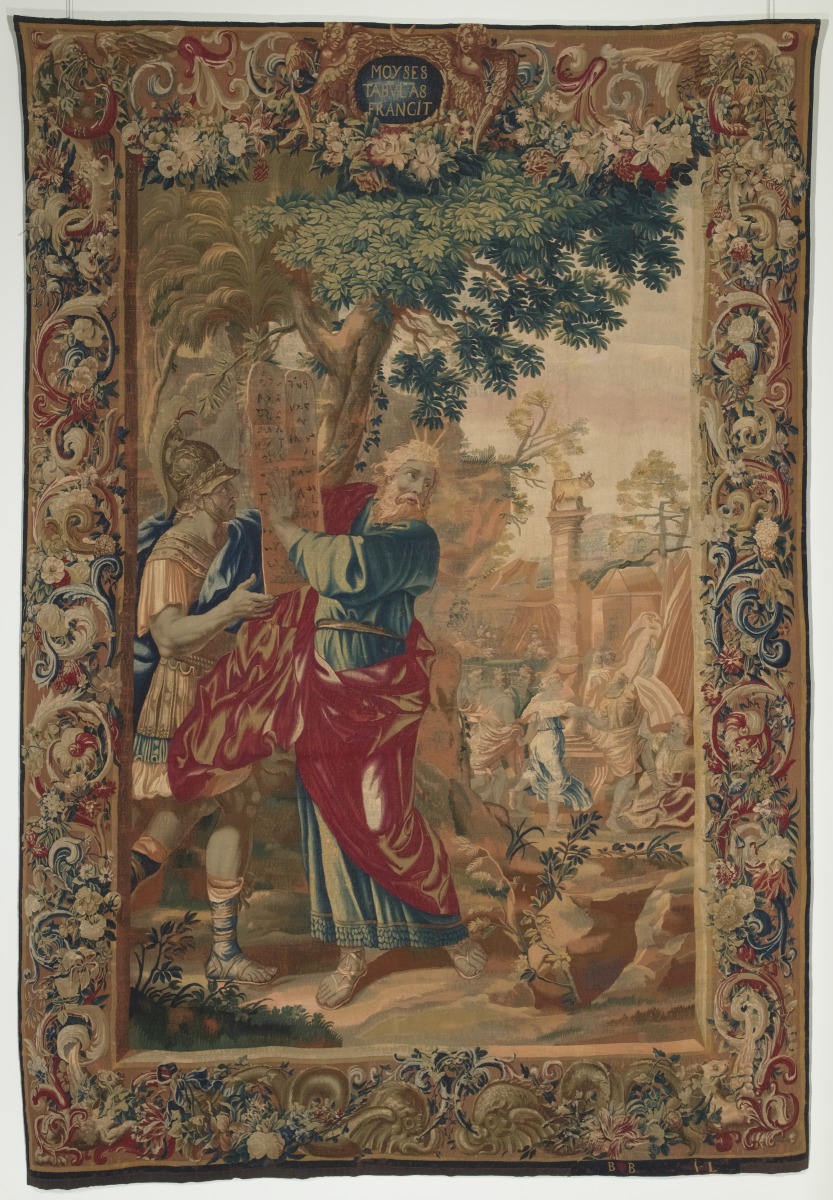 Moses Breaking the Tablets of the Law (Primary Title)
The Life of Moses (Series Title)

marked in lower selvage: "J.L."; Brussels town mark and shield; inscribed at top: "MOSES TABVLAS FRANGIT"
Mrs. Alfred I. duPont Fund
Image released via Creative Commons CC-BY-NC
Some object records are not complete and do not reflect VMFA's full and current knowledge. VMFA makes routine updates as records are reviewed and enhanced.