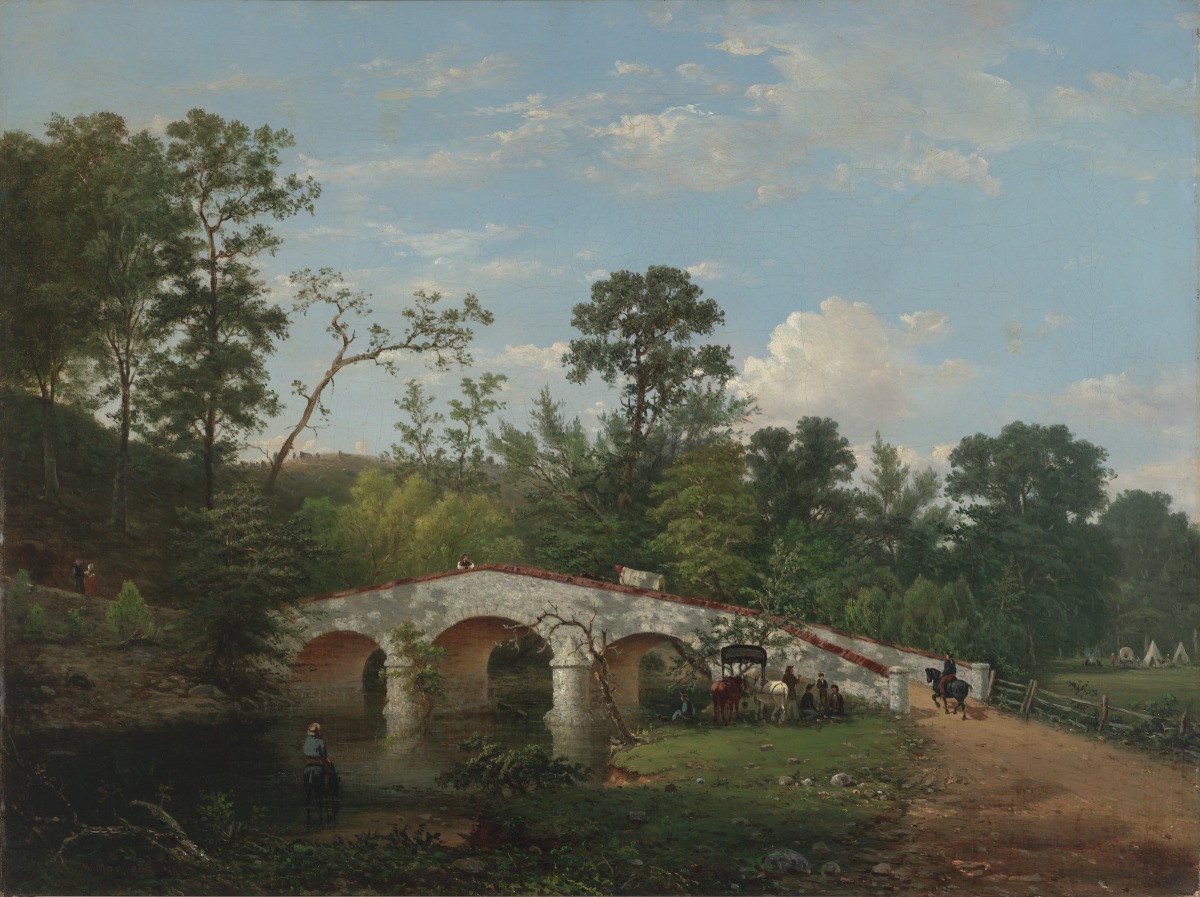 Antietam Bridge (Primary Title)

At first glance, MacLeod's Antietam Bridge suggests a picturesque country scene. Despite its surface tranquility, the image – painted during the Civil War – references the fierce fighting that took place at the site on September 17, 1862. Closer inspection reveals a mounted Union soldier in Zouave uniform, an ambulance wagon (red flag flying) crossing the stone bridge, and a distant military camp. Civilians gather in a shady spot, possibly exchanging stories of the conflict. Other figures stop to gaze at the creek – said to have run red with blood that day. With close to 23,000 causalities from both Union and Confederate armies, the Battle of Antietam remains the deadliest day in American military history.
A Virginia native, MacLeod traveled and painted vistas in states along the Eastern Seaboard in the so-called Hudson River School style. From 1873 until 1889, he distinguished himself as the founding curator of the Corcoran Gallery of Art, in Washington, D.C.
John Barton Payne Fund and partial gift of Sarah and Lex Reeves in celebration of VMFA's 75th anniversary
Image released via Creative Commons CC-BY-NC
Some object records are not complete and do not reflect VMFA's full and current knowledge. VMFA makes routine updates as records are reviewed and enhanced.