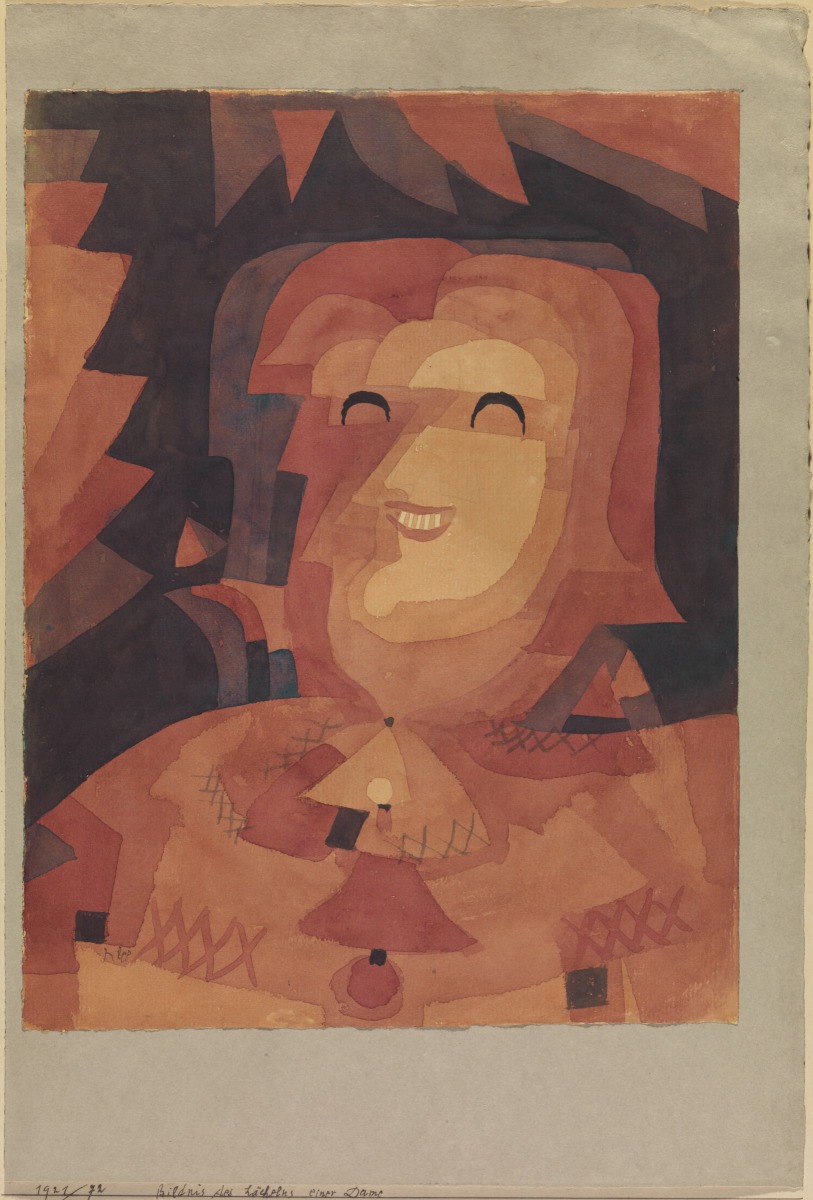 Portrait of a Lady's Smile (Translation)
Bildnis des Lachelns einer Dame (Primary Title)

Paul Klee earned international acclaim in the 1920s when he was associated with the Bauhaus, the influential modernist design school in Germany. In early 1933, he was labeled a "degenerate" artist by the Nazi authorities, and he later fled to hisnative Switzerland, where he remained until his death in 1940. Klee's art was greatly prized both in Europe and the United States for its qualities of fantasy, visual poetry, intuitiveness, and spontaneity. His appreciation of children's art, asan expression of unspoiled creativity, lies behind his disregard for conventional threedimensional forms and proportions, as well as his use of simplified lines. These four portrait heads exemplify his stylistic versatility and range of techniques over a span of nearly twenty years.
The Ludwig and Rosy Fischer Collection, Gift of the Estate of Anne R. Fischer
Image released via Creative Commons CC-BY-NC
Some object records are not complete and do not reflect VMFA's full and current knowledge. VMFA makes routine updates as records are reviewed and enhanced.