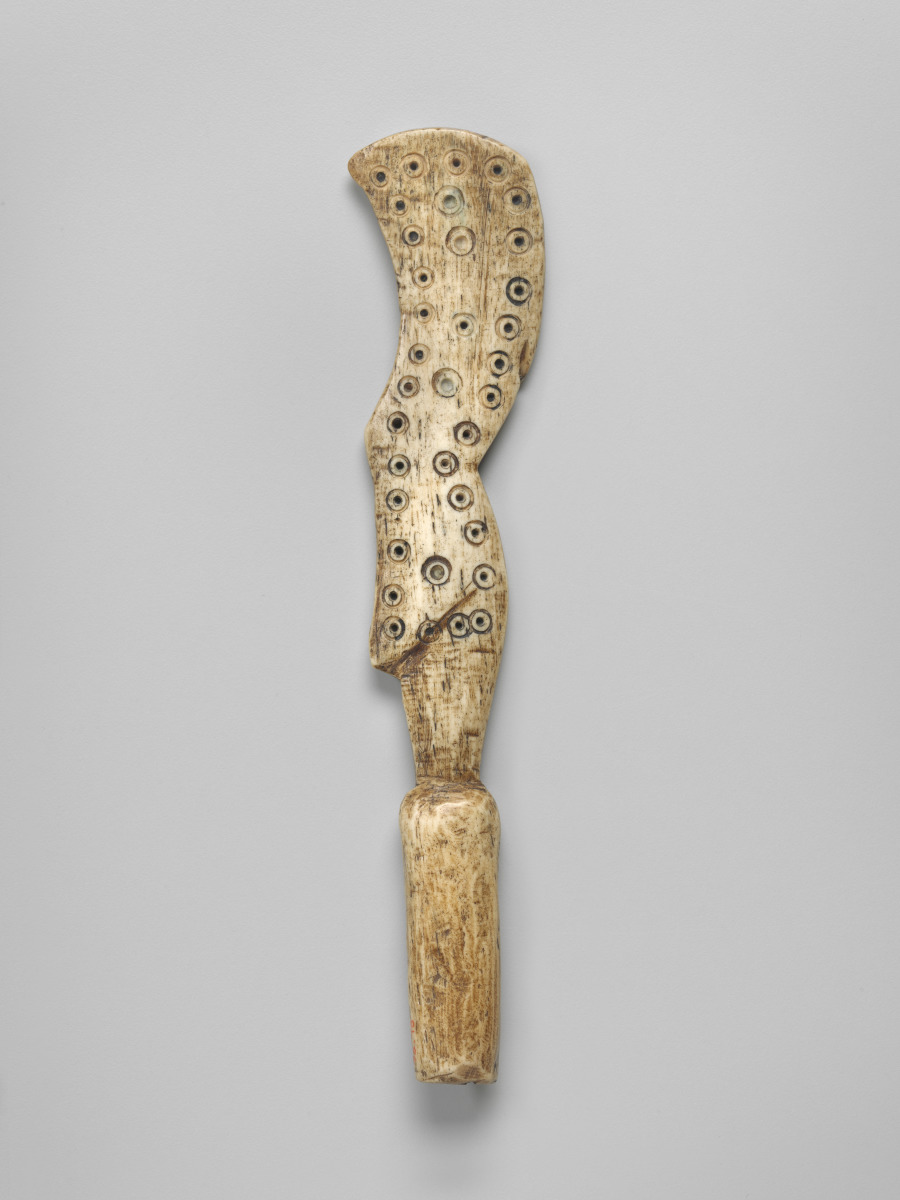 Bwami Miniature of a Billhook (Primary Title)

This small bone carving represents a billhook, or iron knife for clearing vines from the forest. It represents the Lega saying, "many people are needed to clear the tangle of vines," which alludes to the community role in each person's initiation.
Gift of Dr. and Mrs. Richard France
Image released via Creative Commons CC-BY-NC
Some object records are not complete and do not reflect VMFA's full and current knowledge. VMFA makes routine updates as records are reviewed and enhanced.