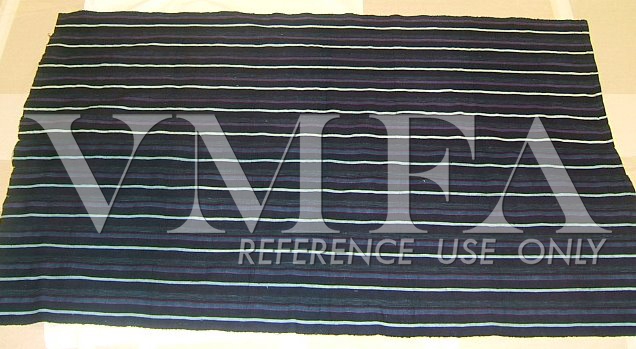 Narrow-Band Cloth (Primary Title)

Many West African textiles are fashioned from strip cloth that is woven by men on narrow looms.Women prepare and dye thread, and sometimes do personal weaving on an upright, broadloom, but men weave the cloth that is sold commercially. Their narrow looms yield lengths of "strip cloth," four to eight inches wide, that are cut into equal lengths and stitched side-by-side to form a larger cloth for making wraps and tailored garments. This example was purchased by Ruth May Kersey when she served asa missionary in the first half of the 20th century. Because this example was never used, but remained carefully stored, the colors reveal the intensity of freshly made cloth.
Gift of Anna Damerel in memory of Ruth May Kersey
© artist or artist's estate
Some object records are not complete and do not reflect VMFA's full and current knowledge. VMFA makes routine updates as records are reviewed and enhanced.