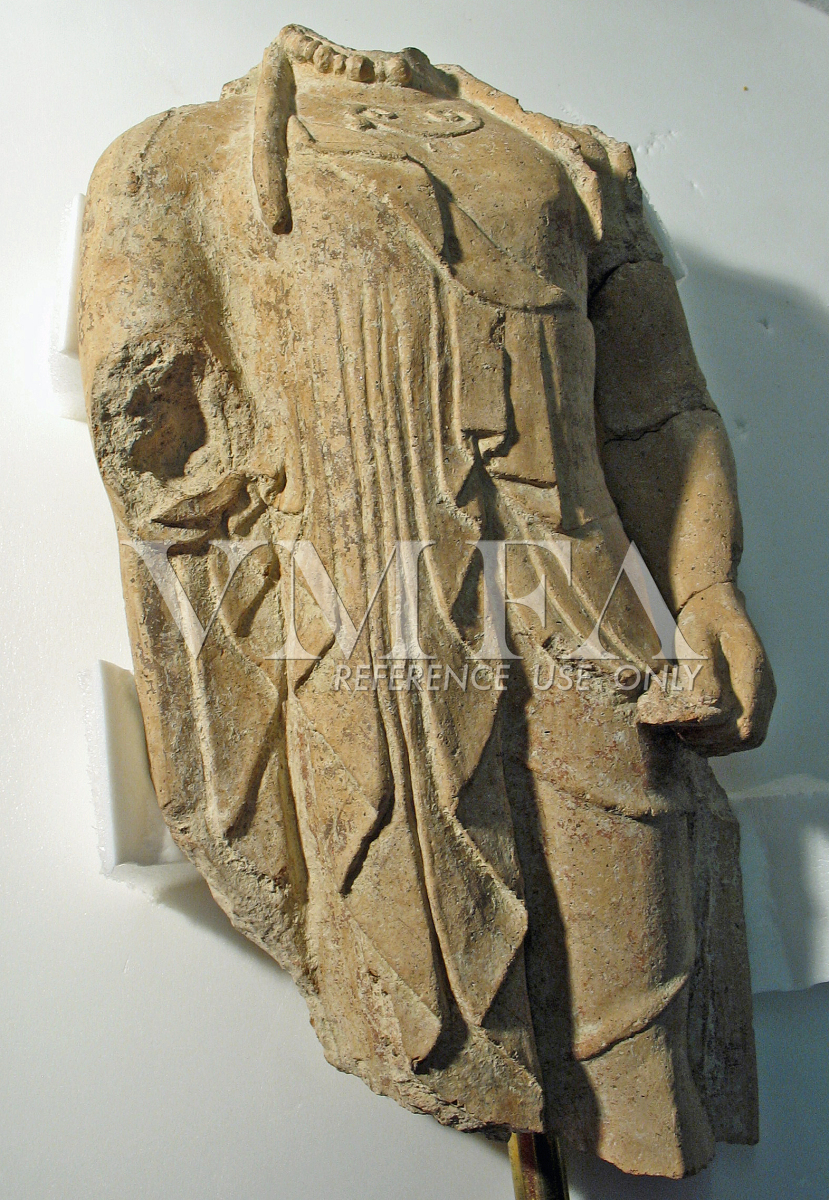 Etruscans mastered the art of producing large-scale terracotta sculpture. These sculptures were often used instead of stone to adorn the roofs of temples as antefixes (attachments that held roof tiles in place) or as acroteria (sculptures placed on the peak or corners of the pediments).
Arthur and Margaret Glasgow Fund
Image released via Creative Commons CC-BY-NC
Some object records are not complete and do not reflect VMFA's full and current knowledge. VMFA makes routine updates as records are reviewed and enhanced.