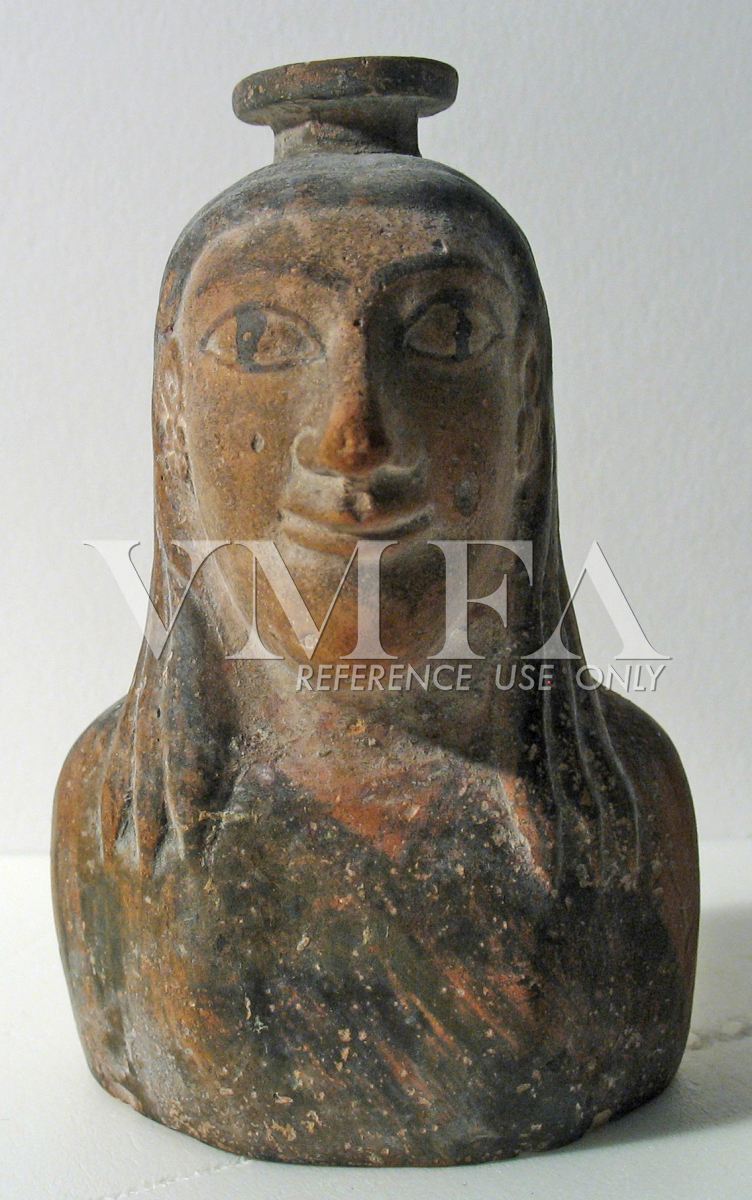 Aryballos (Oil Bottle) in the Shape of a Female Bust (Primary Title)

The aryballos was used to store scented oil and could take a wide variety of forms, such as human heads and animals. Athletes used the oil to clean themselves after exercise.
Adolph D. and Wilkins C. Williams Fund
Image released via Creative Commons CC-BY-NC
Some object records are not complete and do not reflect VMFA's full and current knowledge. VMFA makes routine updates as records are reviewed and enhanced.