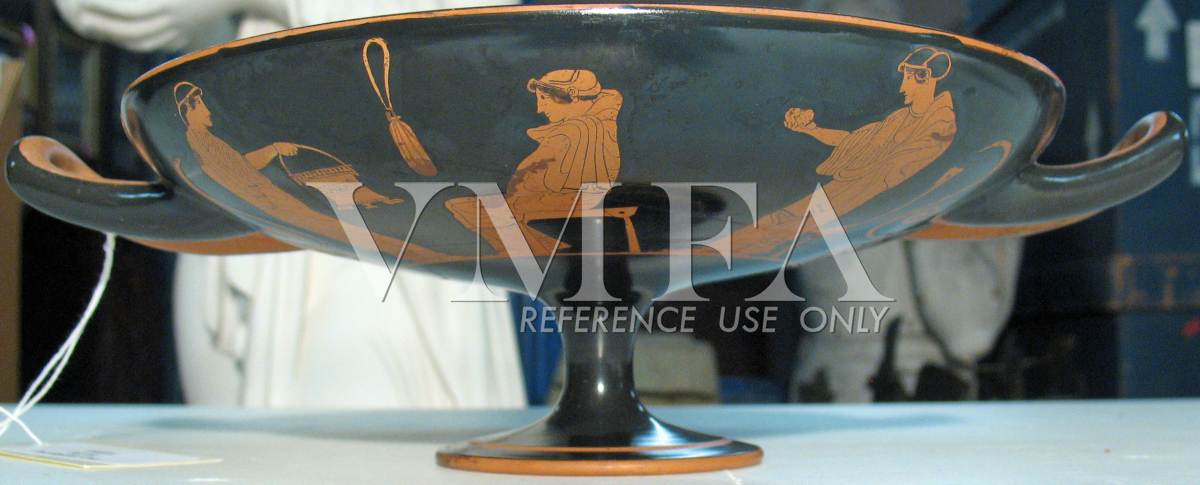 Red-Figure Kylix (Wine Cup) (Primary Title)

To indicate that a scene takes place indoors, Greek artists included furniture and household objects such as the hanging alabastron (perfume bottle) and basket shown on the exterior of this vase.
Arthur and Margaret Glasgow Fund
Image released via Creative Commons CC-BY-NC
Some object records are not complete and do not reflect VMFA's full and current knowledge. VMFA makes routine updates as records are reviewed and enhanced.