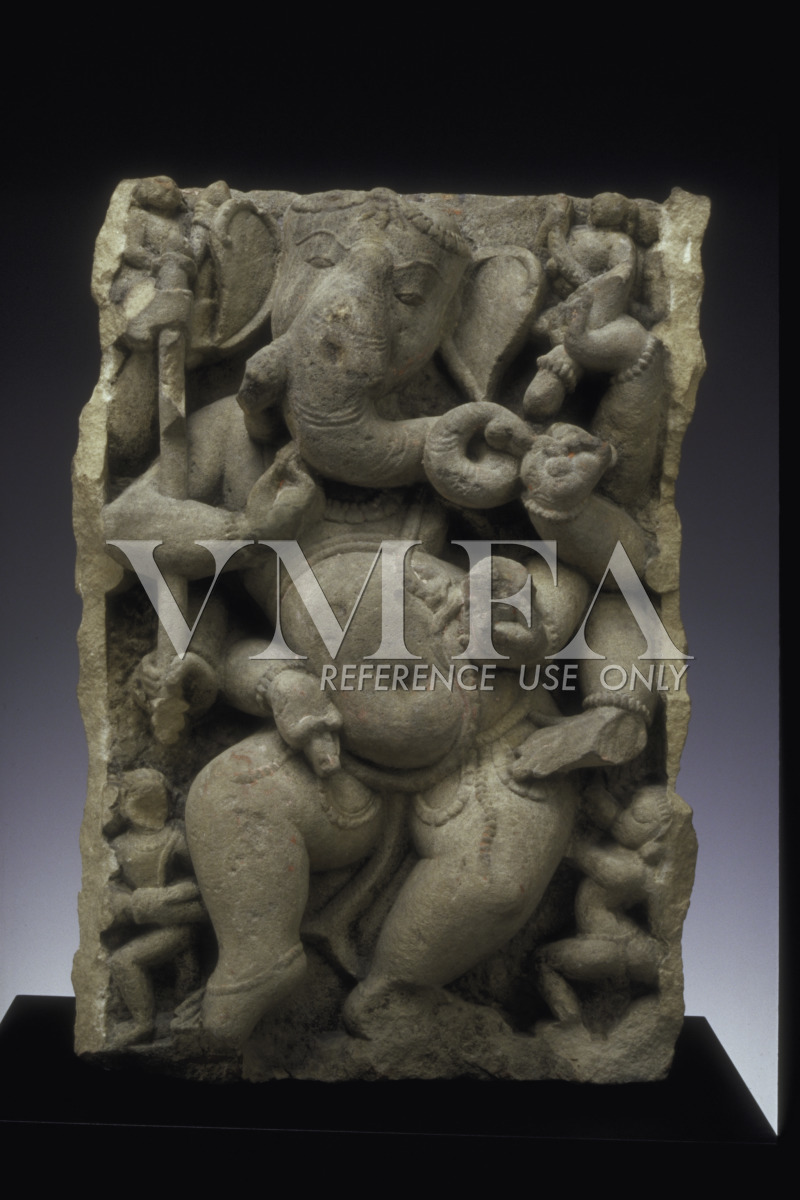 Ganesha Dancing (Primary Title)

In his capacity as the remover of obstacles, the Hindu god Ganesha is invoked at the beginning of all significant undertakings. This elephant-headed deity is the son of Shiva, and like children everywhere he imitates the actions of his father. One of Shiva's most significant roles is King of Dancers, so it is not surprising that Ganesha performs his own playful and rambunctious version of his father's cosmic dance. Ganesha's eight arms, which hold various attributes, and swaying chubby-baby body move to an unheard rhythm. He is flanked by a pair of flying celestial figures above and by a small drummer and dancer at ground level.
Nasli and Alice Heeramaneck Collection, Gift of Paul Mellon
Dye, Joseph M. The Arts of India: Virginia Museum of Fine Arts. London: Philipp Wilson, 2001. (cat. no. 42, pp. 142-143)
Image released via Creative Commons CC-BY-NC
Some object records are not complete and do not reflect VMFA's full and current knowledge. VMFA makes routine updates as records are reviewed and enhanced.