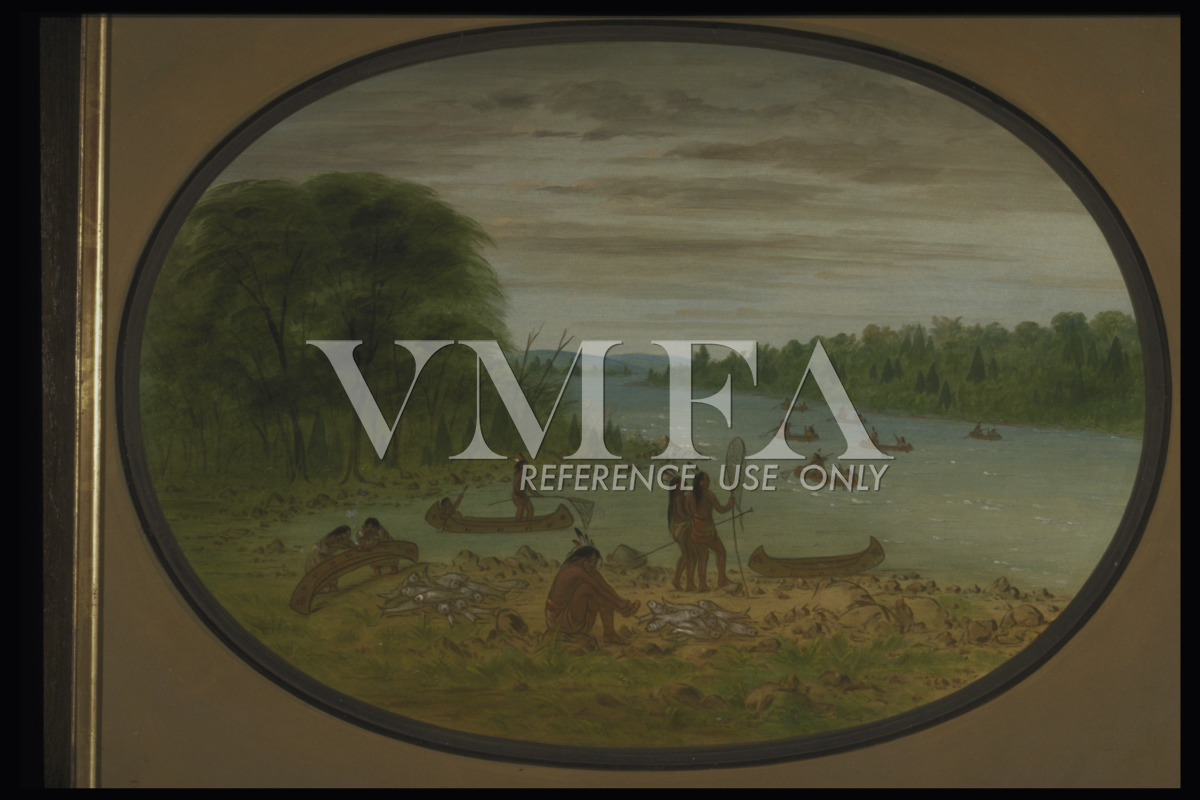 Catching White Fish, Ojibbeway Indians in the Rapids of the Sault St. Marie, Outlet of Lake Superior (Primary Title)

Bernard C. Peters, "The Government Takes the Sault Chippewas' Encampment Reservation and Builds a Canal," Inland Seas Quarterly Journal of the Great Lakes Historical Society, Vol. 66, No. 2, Summer 2010, pp. 117-143, color fig. 1, p. 124.

Elizabeth Hambleton and Elizabeth Warren Stoutamire, The John Johnstone Family of Sault Ste. Marie (Washington, DC: Hundley Inc., 1992) p. i.
Image released via Creative Commons CC-BY-NC
Some object records are not complete and do not reflect VMFA's full and current knowledge. VMFA makes routine updates as records are reviewed and enhanced.