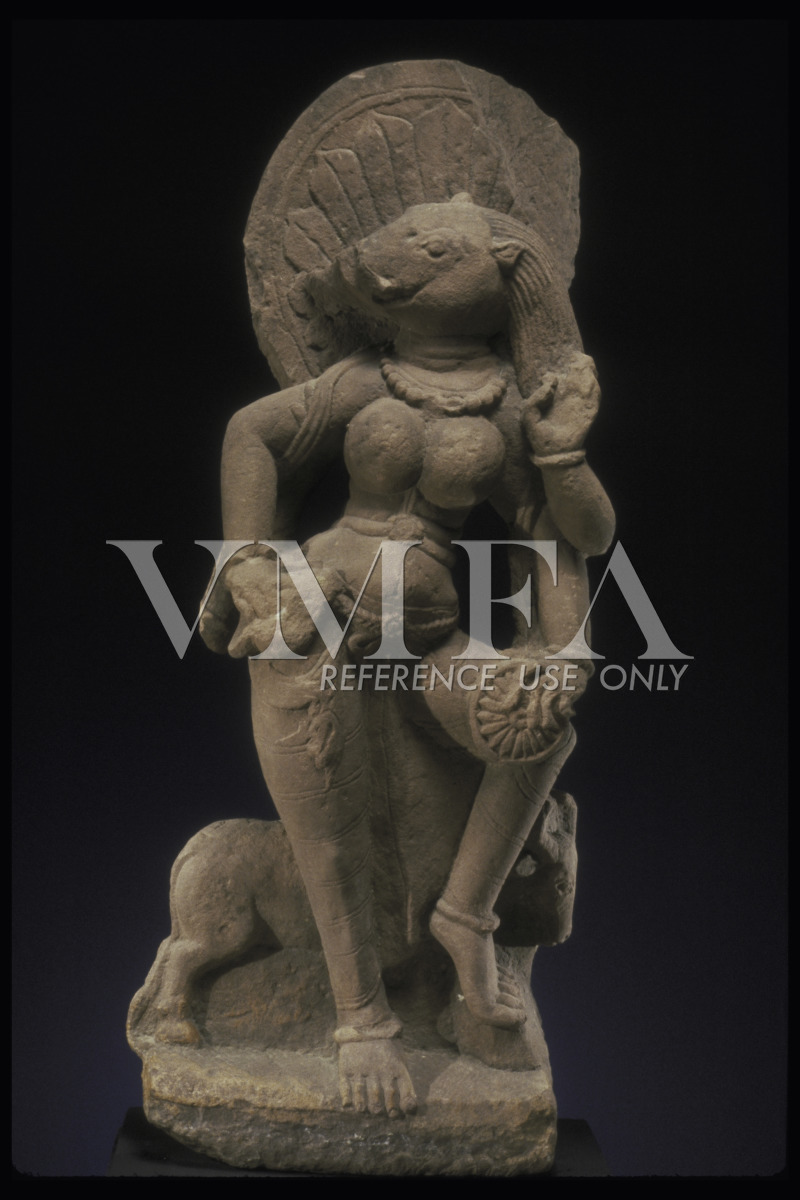 The Matrikas (Mothers) are a group of female divinities frequently represented in medieval Hindu temples. Each of them is associated with a particular male deity, and they came to be regarded as the powers (shaktis) that arouse these gods to action.This Matrika is Varahi, the shakti of Vishnu in his boar avatar, called Varaha. Vishnu assumed this animal form when he needed to dive into the primeval waters to rescue the Goddess Earth from destruction. Varahi thus appears with the head of a sow and the body of a woman. She holds Vishnu's flaming discus and conch, and her buffalo mount appears behind her. Her stance and the gesture of her upraised left hand suggest Varaha's triumphal pose after saving the Earth from the watery abyss.
Nasli and Alice Heeramaneck Collection, Gift of Paul Mellon
Dye, Joseph M. The Arts of India: Virginia Museum of Fine Arts. London: Philipp Wilson, 2001. (cat. no. 40, pp. 141-142)
Image released via Creative Commons CC-BY-NC
Some object records are not complete and do not reflect VMFA's full and current knowledge. VMFA makes routine updates as records are reviewed and enhanced.