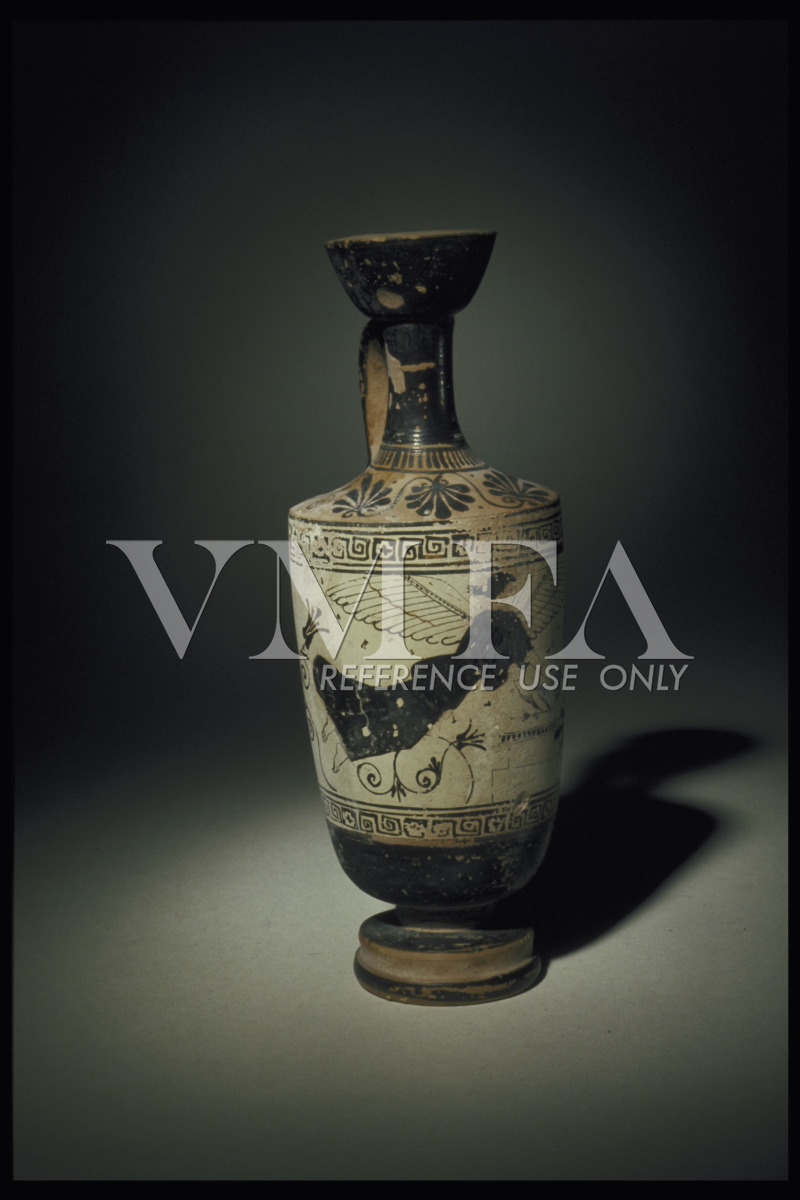 White-ground Lekythos (Storage Vessel) (Primary Title)

In this scene, winged Nike approaches an altar with a phiale, a libation bowl used for making offerings to the gods and the dead. In the white-ground technique, the potter covered part of a vessel with a white slip to which additional painted decoration could be added either before or after firing. White-ground lekythoi were often used in funerary rituals and, sometimes, as grave markers.
Nonsense "inscriptions" are painted on either side of Nike.
Adolph D. and Wilkins C. Williams Fund
Image released via Creative Commons CC-BY-NC
Some object records are not complete and do not reflect VMFA's full and current knowledge. VMFA makes routine updates as records are reviewed and enhanced.