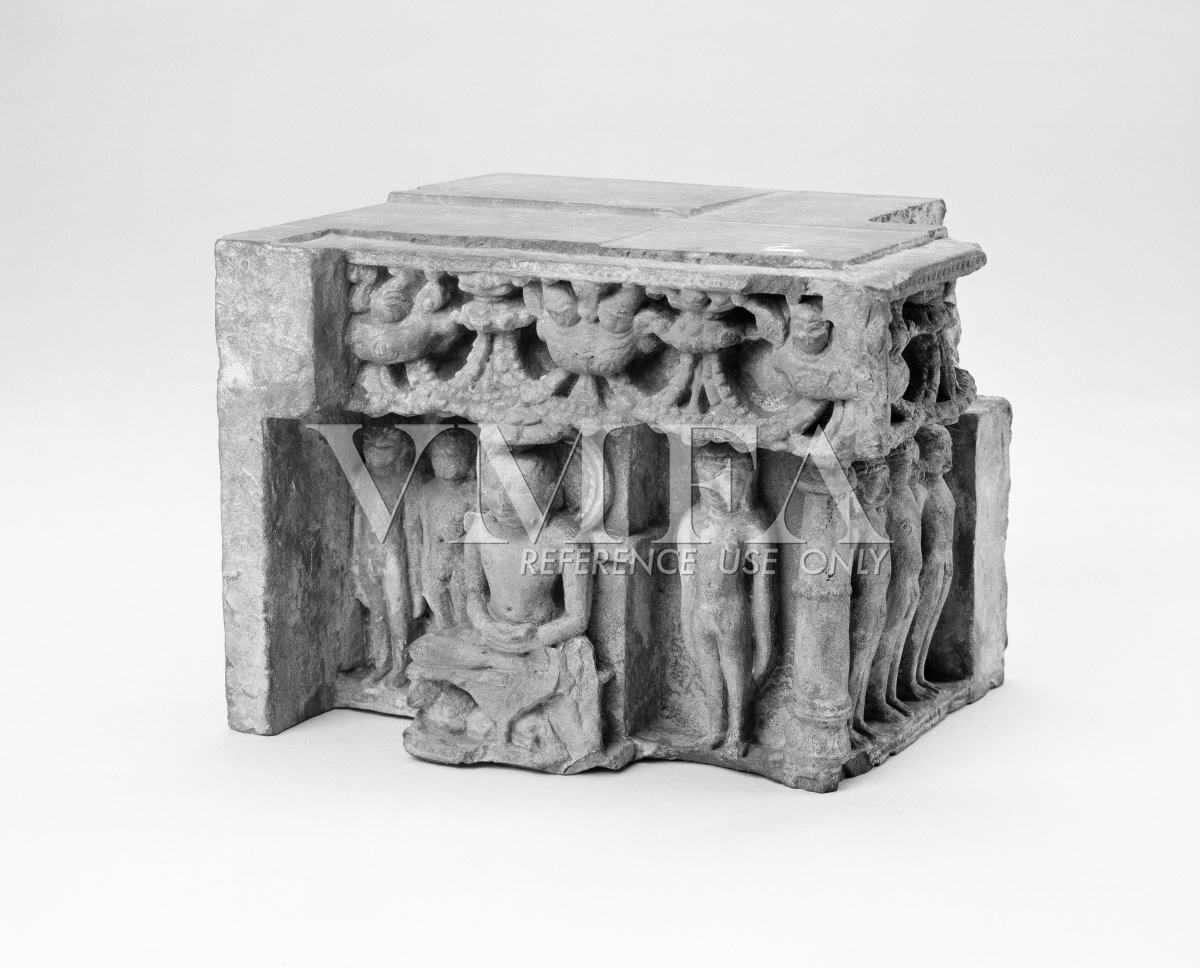 Fragment of a Temple Doorframe Showing Jain Tirthankaras (Primary Title)

Once part of a complex sculpted door frame, this architectural fragment features several Tirthankaras, the perfected beings who serve as role models for adherents of the Indian religion of Jainism. One of these figures sits cross-legged upon a throne, flanked by six others who are standing. Though it is difficult to reconstruct the original door frame's composition, it likely would have featured all twenty-four of the Tirthankaras, also called Jinas. The fact that the standing figures are nude indicates that the fragment came from a temple of Jainism's Digambara ("sky-clad") sect. Above the Jinas runs a frieze of leonine faces carrying jeweled festoons in their mouths.
Gift of an Anonymous Donor
Image released via Creative Commons CC-BY-NC
Some object records are not complete and do not reflect VMFA's full and current knowledge. VMFA makes routine updates as records are reviewed and enhanced.