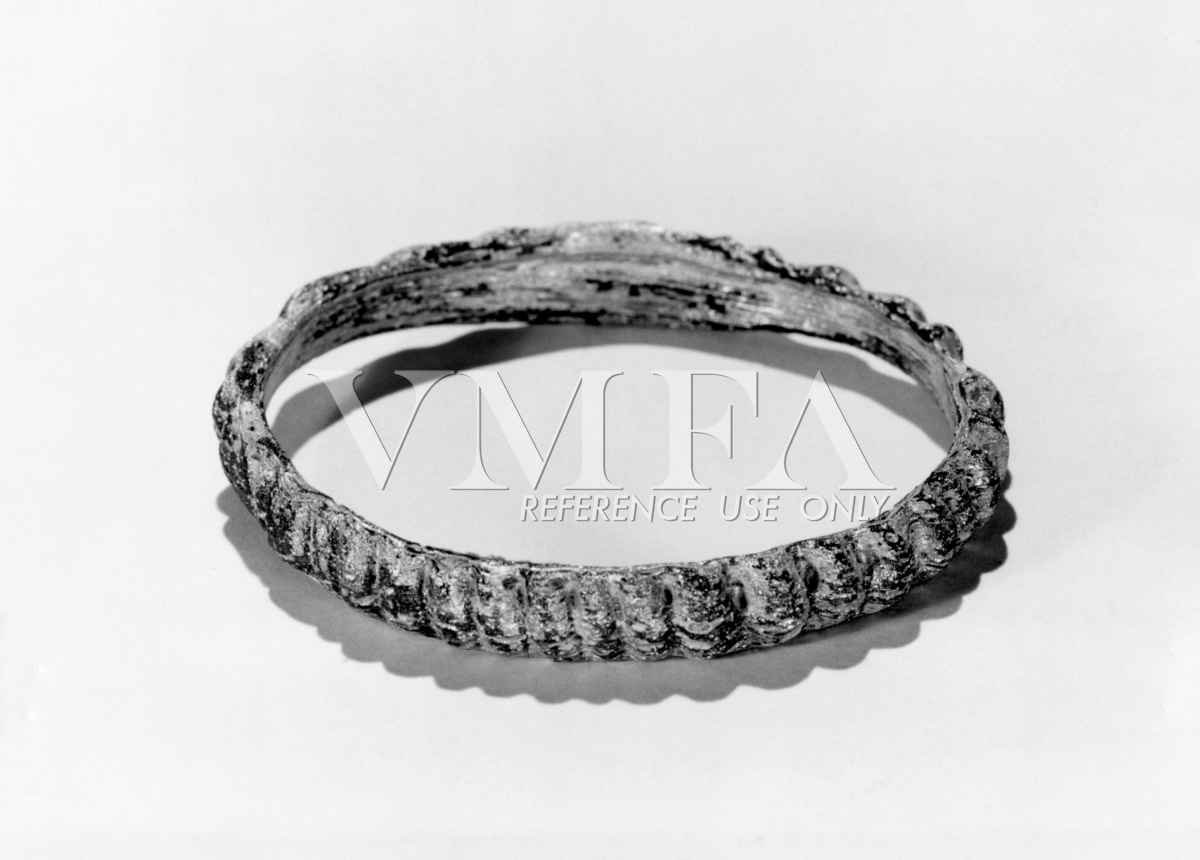 Arm Ring Bracelet (Primary Title)

The bright colors and nearly endless forms of glass led to its widespread use in jewelry. Glass jewelry was appreciated both in its own right and as a substitute for more luxurious materials, such as the stones used in rings.
Arthur and Margaret Glasgow Fund
Image released via Creative Commons CC-BY-NC
Some object records are not complete and do not reflect VMFA's full and current knowledge. VMFA makes routine updates as records are reviewed and enhanced.