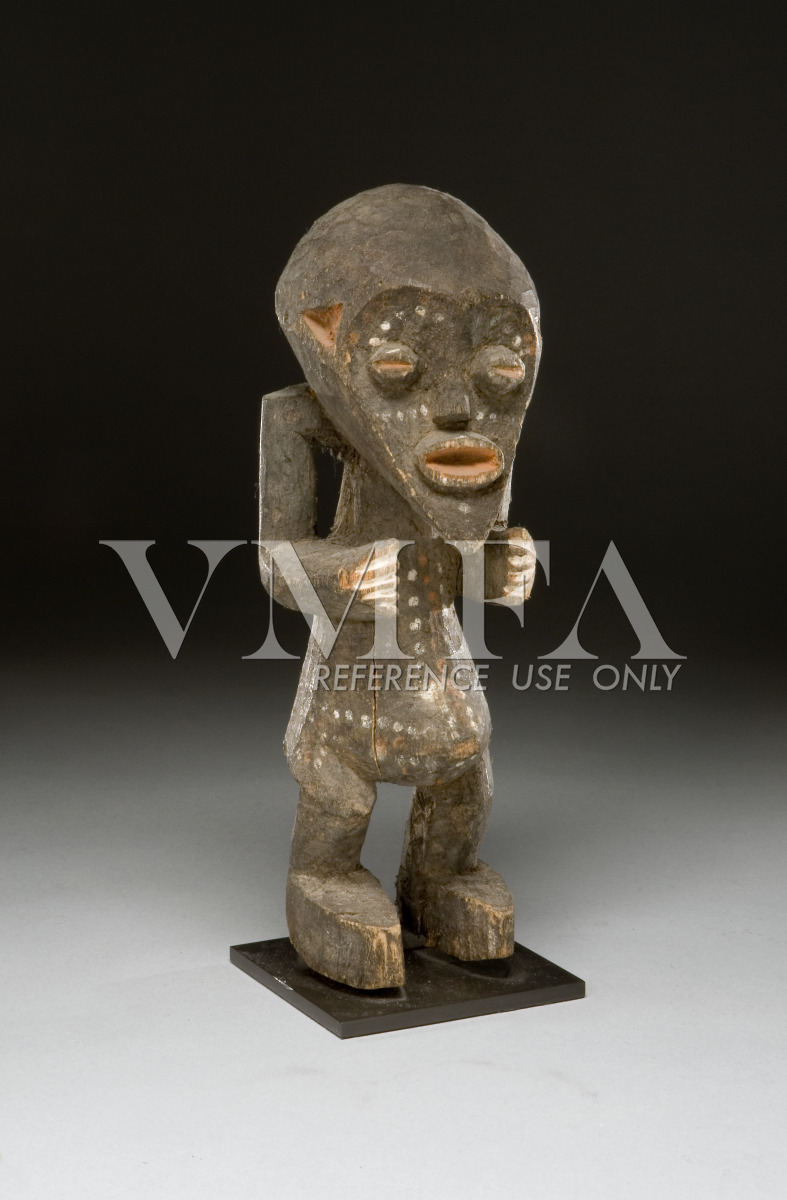 Tadep Figure (Primary Title)

Tadep are the most common type of figure sculptures in Mambila art. Five figures similar to this one are attached to the adjacent gourd. Tadep are often placed in shrines outside the village—at the threshold between civilization and the wilderness. These figurines characteristically show either the left hand or both hands raised to the chin in a thoughtful gesture linked to Suaga, the Mambila society of healers who also deal with justice, protection from evil forces, and ritual cleansing.
Gift of Robert and Nancy Nooter
Image released via Creative Commons CC-BY-NC
Some object records are not complete and do not reflect VMFA's full and current knowledge. VMFA makes routine updates as records are reviewed and enhanced.