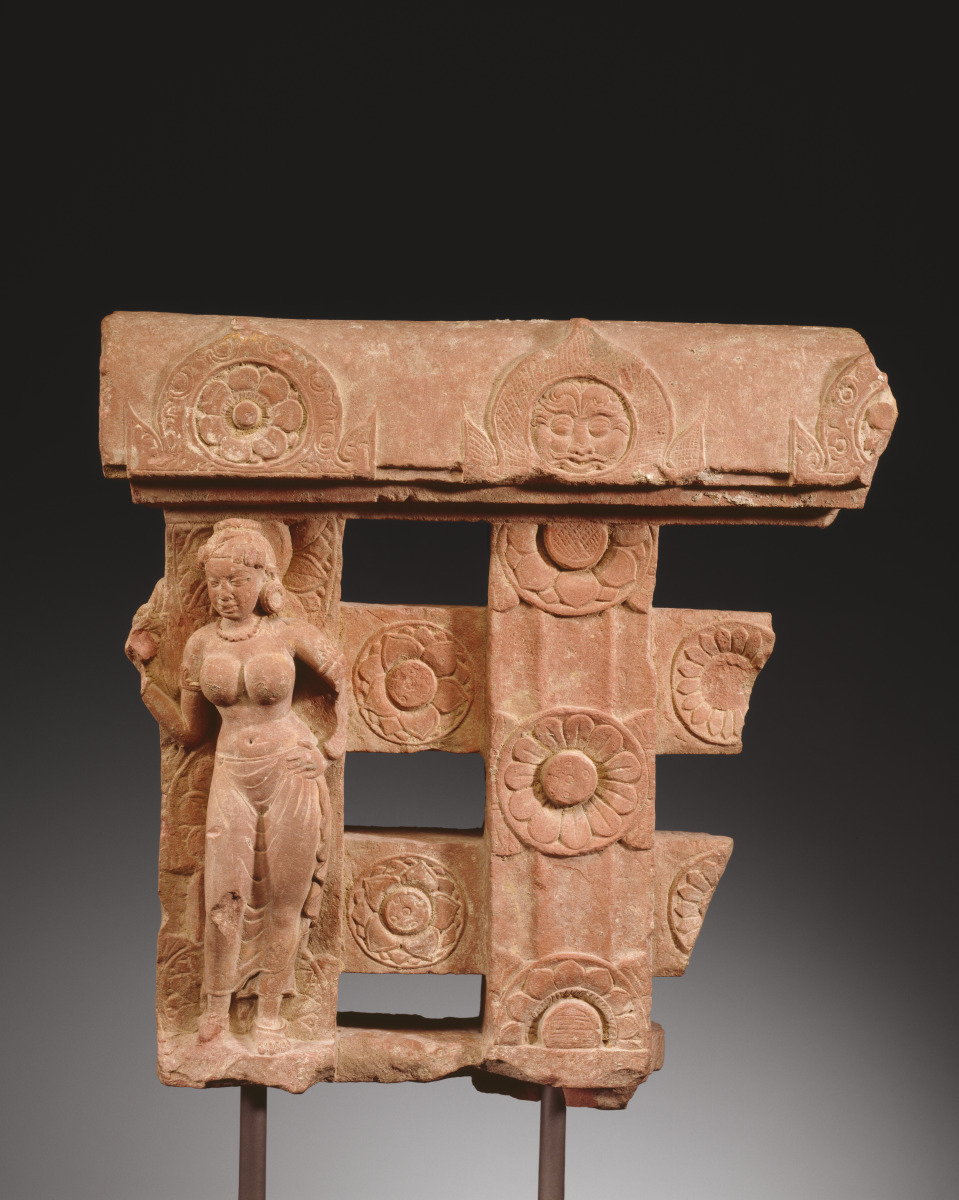 This monolithic fragment from a stone railing illustrates, at a reduced scale, the construction of much earlier stupa railings. Its crossbars are ornamented with lotus roundels, just like the Bharhut crossbar in this gallery. Its coping stone, however, is decorated with horseshoe or 'moon window' motifs, rather than the scrolling lotus stem and narrative cartouches of the Bharhut fragment. While the fifth-century sculptors of this railing emulated earlier models, they worked in the current style. In particular, the female figure's voluptuous vitality is tamed by an elegant, abstracting outline typical of Gupta-period sculpture. This railing probably surrounded a sacred precinct; its end carved with a female figure seems to have definedan entry point.
Adolph D. and Wilkins C. Williams Fund
Dye, Joseph M. The Arts of India: Virginia Museum of Fine Arts. London: Philipp Wilson, 2001. (cat. no. 21, p. 114)
Image released via Creative Commons CC-BY-NC
Some object records are not complete and do not reflect VMFA's full and current knowledge. VMFA makes routine updates as records are reviewed and enhanced.