Member Events
Members of the Virginia Museum of Fine Arts are invited to enhance their experiences at the Museum through a variety of events including exhibition preview days, exclusive opportunities that highlight the permanent collection, and special programs that are tailored to specific membership levels and philanthropic interests. Click here to learn more or contact Sarah Burgess, at 804.204.2676 or sarah.burgess@VMFA.museum.
VMFA Circle Lecture Series
Open to members at the Friends Circle level, the VMFA Circle Lecture Series features speakers sharing their expertise on a variety of topics in the art world as they relate to VMFA's permanent collection and special exhibitions.
Curator's Choice Lectures
Members beginning at the Supporters Circle level receive invitations to two additional lectures each year featuring VMFA curators, or their selected guest speakers, presenting on their work in the museum.
---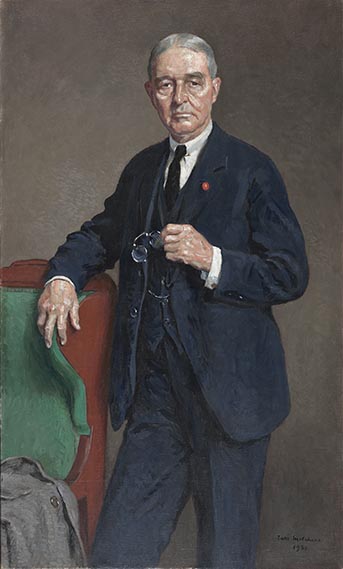 Curator's Choice
Tue, Sept 10, 6 pm
"His was an Unselfish Service": John Barton Payne and the Founding of VMFA
On Thursday, January 16, 1936, the Virginia Museum of Fine Arts opened its doors for the first time. The occasion marked the culmination of more than sixteen years of effort that began in December 1919 with a gift of artworks from Judge John Barton Payne. A century on, join Dr. Susan J. Rawles, Associate Curator of American Painting and Decorative Art, for a talk that considers the historical context of Payne's gift and partnership with Governor John Garland Pollard, which established - against staggering odds - the first state-run art museum in the United States.
Curator's Choice programs are a benefit for members beginning at the Supporters Circle level.
Fellows Programs
Members beginning at Fellows Society receive invitations to two programs each year that provide high level, exclusive access to the work of VMFA curators. With greater access to renowned visiting scholars and the museum's curatorial staff, these unique opportunities promise to nourish your passion for art and allow you to delve more deeply in VMFA's permanent collection and exhibitions program.
Other Programs
Members at all levels receive invitations to preview days for major exhibitions and special members-only hours on select Member Mondays (dates, when available, will be displayed below). Members starting at the Patrons Society level are also invited to invitation-only opening receptions for special exhibitions. Members also receive discounts on public
programs.
---
Patron Opening Reception
Tue, Oct 22, 6-8 pm
Celebrate the opening of Edward Hopper and the American Hotel at the Virginia Museum of Fine Arts with a cocktail reception honoring our generous exhibition sponsors and VMFA's Leadership Giving Societies.

Patron Exhibition Opening Receptions are a benefit for Leadership members beginning at the Patrons Society Level. To reserve or learn more, please call 804.340.1499.
---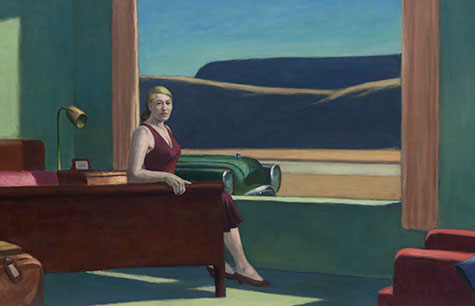 Edward Hopper and the American Hotel: Member Preview
Oct 24–25| Altria and New Market Galleries, Level LL

Check in to Edward Hopper's hotels, motels, tourist homes, and boarding houses in this first investigation of the celebrated artist's images of hospitality settings. Culturally probing and formally beguiling, the selected paintings and works on paper explore America's hotel consciousness and cultural landscape in the early to mid-20th century. At VMFA, the exhibition's only East Coast venue, simulated spaces and other immersive design elements create a one-of-a-kind art experience. Rarely seen diaries and postcards provide personal travelogues, as told by the artist's wife, Josephine.

Free, for VMFA Members only.
In addition to the member events outlined above, a number of highly customized events and programs are planned throughout the year that are tailored to specific membership levels and philanthropic interests. Leadership level members are invited to opening receptions for major exhibitions, members of Glasgow Society who have made planned gifts in support of VMFA's mission are invited to learn about the impact of their giving, art donors are brought together to celebrate the growth of VMFA's permanent collection each year as part of the John Barton Payne Society – these are just a few examples of the many wonderful opportunities to engage with VMFA and its mission that are provided each year. Click here to learn more or contact Sarah Hendricks, Manager of Individual Giving, at 804.340.1478 or sarah.hendricks@VMFA.museum.