Member Events
Members of the Virginia Museum of Fine Arts are invited to enhance their experiences at the Museum through a variety of events including exhibition preview days, exclusive opportunities that highlight the permanent collection, and special programs that are tailored to specific membership levels and philanthropic interests. Click here to learn more or contact Sarah Burgess, at 804.204.2676 or sarah.burgess@VMFA.museum.
The Focus Series
Open to members beginning at the Friends level, the Focus Series explores each of the museum's collecting areas in eight engaging members-only programs featuring curators, artists, and a variety of topics in the art world as they relate to VMFA's collection.
---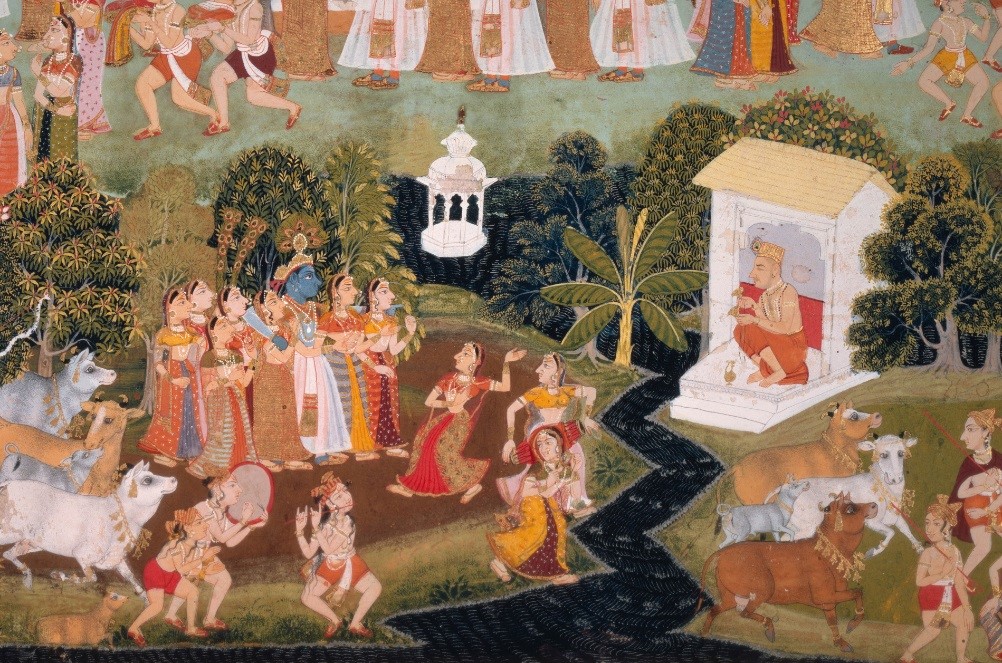 Focus Series: South Asian
Thu, Mar 22, 6 pm
At Play with Krishna
with John Stratton Hawley, Claire Tow Professor of Religion at Barnard College, Columbia University

VMFA plays host to one of the world's most extraordinary depictions of the Hindu deity Krishna and his deeply playful, erotically charged world. Renowned devotional Hinduism specialist Jack Hawley explores this monumental painting—centerpiece of the installation, Krishna: The Blue-Skinned Lord. He situates it in the broader spectrum of Krishna art and asks why Surdas, the famed blind poet, is present on the scene. Why do someone so beautiful and someone so blind belong together?

The Focus Series is open to all members beginning at the Friends level.
---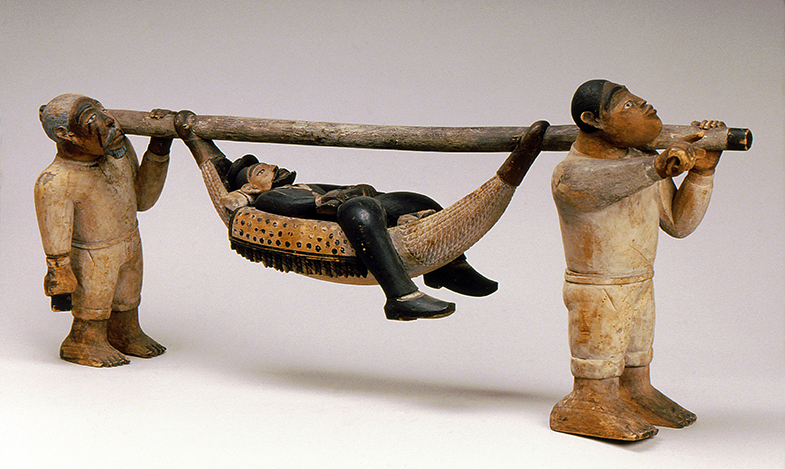 Focus Series: African
Thu, Apr 12, 6 pm
Humor and Violence: Seeing Europeans in Central African Art
with Zoë S. Strother, Riggio Professor of African Art, Columbia University

There is a long history of Central Africans depicting Europeans and Americans. Vili ivory sculptors made some of the only surviving portrayals by Africans of the 19th century slave trade. Yaka and Nkanu caricatured Europeans during boys' initiations in order to provide models of how not to be a man. It is a paradox that some of the most light-hearted images of Europeans were produced during the periods of the worst violence, often in the form of diplomatic gifts. The talk ends with reflections by Congolese artists on the power of parody in the realm of politics.
European Trader Traveling in Tipoy. Bembe (Congo-Brazzaville). L. 43.7" (111 cm). Collection Wereldmuseum, Rotterdam, The Netherlands 28566. Donated by A. Boshorn to the Vereenigingsche Rotterdamsche Diergaarde, 1887.
The Focus Series is open to all members beginning at the Friends level.
Spotlight Programs
Members beginning at the Supporters level receive invitations to Spotlight programs and receptions in their selected Focus. With greater access to renowned visiting scholars and the museum's curatorial staff, these unique opportunities promise to nourish your passion for art and allow you to delve more deeply into your chosen Focus.
Additional Member Programs
Members at all levels receive invitations to preview days for major exhibitions. Members also receive discounts on museum classes, public programs, and performances. Explore these programs here!
---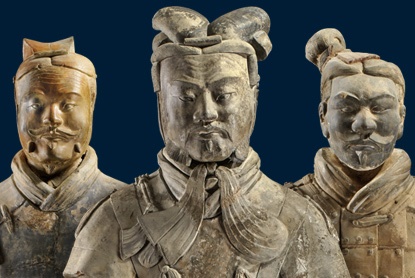 The Terracotta Army: Member Mondays
Dec 4, Jan 1, Feb 5, & Mar 5 | Terracotta Army exhibition & special museum hours

Enjoy a series of 4 special evenings that provide VMFA members with the exclusive opportunity to view the magnificent Terracotta Army: Legacy of the First Emperor of China exhibition on a night when VMFA is closed to the general public.

Members are encouraged to bring up to two guests (per membership) to enjoy this special evening and receive complimentary tickets to the Terracotta Army exhibition.

Scheduled from 6–9:00 pm, members will enjoy free access to the exhibition, delicious food and drinks in Best Café and member discounts in the VMFA museum shop.

FREE, for VMFA Members only, up to two guests per membership.
Advanced reservations encouraged.
In addition to the member events outlined above, a number of highly customized events and programs are planned throughout the year that are tailored to specific membership levels and philanthropic interests. Leadership level members are invited to opening receptions for major exhibitions, members of Glasgow Society who have made planned gifts in support of VMFA's mission are invited to learn about the impact of their giving, art donors are brought together to celebrate the growth of VMFA's permanent collection each year as part of the John Barton Payne Society – these are just a few examples of the many wonderful opportunities to engage with VMFA and its mission that are provided each year. Click here to learn more or contact Sarah Hendricks, Manager of Individual Giving, at 804.340.1478 or sarah.hendricks@VMFA.museum.